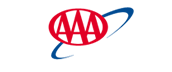 Mortgage Consultant - Job Opening at AAA OHIO AUTO CLUB
Burlington, MA
Requisition Number
18-0374
Title
Mortgage Consultant - Job Opening
City
Burlington
State
MA
Status
Full-Time
Type of Position
Regular
Schedule
Monday-Friday 8:30am-5pm
Description
SUMMARY
Procures new mortgage loan financing business by promoting AAA Northeast Bank to real estate agents, financial planners, CPAs, attorneys and other sources. Builds professional relationships with these sources to create a personal body of business from which future mortgage referrals can be secured. While representing the Club, independently participates in external marketing efforts such as realtor open houses, home buyer seminars and expos, making contacts through community activities, networking and developing both the Club's and Consultant's personal reputation as a trusted mortgage advisor to customers and networking sources. Originates quality conventional government and home equity mortgage loans, manages members through the entire loan process, following industry and Club protocol for providing quotes and obtaining documentation, while delivering Five Diamond Service during all business and networking transactions. May opt to participate in the lead rotation process, following up on leads generated from Club marketing efforts, according to department and Club standards..

JOB RESPONSIBILITIES:

• Market and promote AAA Northeast Bank to real estate agents, financial planners, CPAs, attorneys, corporate Human Resource managers and other sources to build a personal body of business through which mortgage loan business is generated.
• Identify, select and participate in opportunities to independently represent the Club at external events such as seminars, expos, conventions, open houses, etc., in order to build community and professional network and heighten the Club's profile in the mortgage industry. May also participate with other team members in Club-originated or -sponsored events.
• Follow up on all leads resulting from networking and outreach activities in a timely manner, evaluate borrower needs and recommend appropriate mortgage financing programs.
• Participate in the lead rotation process and follow-up on leads generated as a result of Club marketing efforts in a timely manner, adhering to departmental and Club standards.
• Facilitate the lending process and manage the member through the entire loan process, serving as the main contact and "face or voice of the Club" for the member.
• Maintains complete, thorough and accurate conversation logs for all prospects, pre-approval, and loan applications in the Loan Origination System.
• Provides all disclosures determined to be required by federal and/or state laws and regulations or under lender and/or Bank requirements within mandated time frames.
• Ensure receipt of all appropriate documentation, provide information necessary to third-party for property appraisals, transition information to the Mortgage Loan Processor and discuss or meet regularly to review status of applications in process.
• Follow the loan through the approval process, responding to requests to obtain additional information from the member as well as keeping the member updated on the status of the loan, and advise operations personnel of any special requirements related to individual loans.
• Safeguard Club goodwill by ensuring timely and accurate processing of loan applications, maintaining confidentiality of the member's personal information, proactively working to prevent errors which could impact business line profitability or reputation and undermine member confidence.
• Provide professional Five Diamond Service during all business and networking transactions, identify opportunities to cross-sell other Club products and services.
• Maintain a professional knowledge of all technical aspects of the mortgage industry, develop and enhance knowledge of financial market terms and trends, and utilize knowledge to provide complete service to the member.
• Perform other job-related duties as required.
QUALIFICATIONS:
EDUCATION & EXPERIENCE:
• Associate's degree preferred
• One to three years experience in the mortgage industry required

TECHNICAL SKILLS:
• Technical knowledge of mortgage industry and its regulations required (i.e. ECOA, RESPA, HMDA and Regulation Z, and FNMA/Freddie Mac, FHA/VA/USDA guidelines, etc.)
• Demonstrated sales skills
• Ability to operate a personal computer with applicable software, may be required to test for basic skills such as MS Outlook, Word and/or other regularly used software
TRAVEL:
• This position spends a significant amount of time on the road meeting with prospective customers, networking with industry professionals, hosting home buying seminars, and attending expos, realtor open houses, etc. The ability to effectively conduct business in this manner (having access to reliable transportation) is required

AAA Northeast is one of the largest and most innovative membership organizations in North America. It is a multi-business organization comprising more than 60 locations in a six-state area. We provide valuable roadside service to our 5.1 million members, as well as many specialized services such as Financial Services & Loans, Insurance, Travel, Discounts, Auto Glass, and Driver Training. AAA is a key advocate for issues impacting the traveling public, such as highway safety, road maintenance and related legislation. We have a unique organizational model and many of our businesses are the largest and most sought after in their industries. AAA Northeast employees help and serve as a way of life. Through a 100-year legacy of service stewardship, our employees make valuable contributions to our workplace and the community that surrounds us. In order to continue our mission, our organization is expanding and we need talented people to work alongside us in creating our next 100 years.