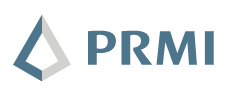 Mortgage Loan Processor at Primary Residential Mortgage
Naples, FL 34110
Primary Residential Mortgage is looking for an in-house (or remote) Mortgage Loan Processor for our Naples Location.
We are looking for an experienced senior loan processor to join our tight-knit group of mortgage professionals. The successful applicant will have years of experience in loan processing, excellent attention to detail, and a skilled approach to customer service to help our borrowers navigate the mortgage closing process. We provide the opportunities, the team, and the growth potential to help you achieve your career goals. If this sounds like the ideal job for you, please reach out to us today

Responsibilities: 
Submit loan file documentation accurately into necessary software programs
Facilitate a timely loan closing by serving as the main point of contact for title companies, real estate agents, mortgage loan officer/ mortgage loan originator, borrowers, and mortgage underwriters
Source and order third party documentation needed for residential home loans, create and maintain the mortgage loan file, and assist underwriters by clearing conditions as requested
Assure that all loan files, credit packages, and disclosure packages comply with company lending policies, as well as state and federal lending guidelines
Obtain and verify that all loan documentation, such as title insurance, appraisals, loan applications, credit reports, and income and asset declarations are accurate and provided promptly to underwriters for loan approval
Requirements
Have processing experience within the past 5 years
Know Fannie Mae, Freddie Mac, FHA, VA and USDA guidelines
Able to run desktop underwriter, stack and submit files to underwriting, and request and clear conditions
Good communication skills to work with our clients and vendors with the utmost professionalism
Capableof analyzing credit reports and income and asset documents
*Bilingual preferred, but not required
This is a full-time, in-office, salaried position. Open to remote work for the right candidate.
Benefits
Compensation based on experience
401K
Dental
Life insurance also
If you are interested in becoming part of our winning team, please APPLY NOW!
35,000.00 - 55,000.00 /year
Hourly