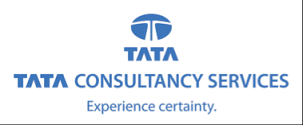 Mortgage Processor at TCS
cincinnati, OH
Role: Mortgage Processor
Job Description
Request, review and verify all loan documents such as income, Credit, appraisal and title insurance, to ensure complete and accurate information is in the file before it is sent to underwriting.
Obtain verification of deposit, verification of employment, credit report.
Prioritize and monitor daily workflow in order to ensure all loans are being worked on in accordance with company's timeline expectations.
Maintain constant communication with customers on status updates and/or changes to the loan.
Ensure any necessary and critical changes which require re-disclosures have been accurately notated and checked in the loan crigination system for compliance purposes.
Coordinate loan closing with customers, title companies, and loan agents.
Resolve any customer service issues or Demonstrate advanced product knowledge of FHA, VA, Conventional and 

Mortgage

s, Home Improvement, down payment assistance and bond programs.
Demonstrate working knowledge of federal and state guidelines, rules and regulations such as RESPA, TILA, HMDA, etc.
40,274.00 - 50,095.00 /year
Loan Processor (General)
What is this?