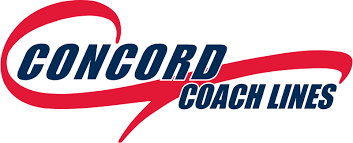 Motorcoach Operator at Concord Coach Lines
Portland, ME 04102
Do you want to drive for a living but don't have a Commercial Drivers License? No problem! We'll help you to get a CDL – and launch a professional career in transportation – WHILE YOU'RE GETTING PAID!
Professional motor coach operators at Concord Coach Lines earn $25.50 per hour with excellent benefits and drive well-maintained state-of-the-art buses.  If you enjoy working with people in an independent work setting, driving a motor coach at Concord Coach Lines is the career that you've been looking for!
We offer our full-time drivers:
- $25.50 per hour
- Health and Dental Insurance
- Free Life and Disability Insurance
- 401k with Employer Match
- Paid Vacations and Holidays
- Average age of equipment is 3-4 years
- Exemplary fleet maintenance
- Year round/steady work
Please be able to train full-time for four to six weeks, and be available to work flexible hours. If you have excellent customer service skills, enjoy helping people, and have a clean driving record, we'd welcome receiving an application from you!
401K
Flexible Spending Accounts
Paid Holidays
Mobile Phone Discount
Vacation/paid time off
Medical, Dental and Vision
Prescription Drug Coverage