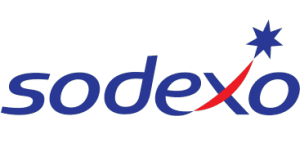 Mover/ Installer at Sodexo
Richmond, CA
Location: US-CA-RICHMOND
System ID: 626974
Category: Facilities
Employment Status: Full-Time
Unit Name: CHEVRON RICHMOND PROJECTS
Unit Contact: Saliena Reichelt Leif



Mover/ Installer

ESSENTIAL FUNCTIONS:
Typical duties include but are not limited to:
• Moves office, conference room, event or classroom furniture such as desks, chairs, cabinets, easels bookcases, etc. within rooms and/or across site and between buildings.
• Assemble and dis-assemble modular furniture systems as directed
• Pull product for build outs
• Complete paperwork, including billing, work tasks & daily inventories
• Relocate furniture and equipment using dollies and other forms of transport
• Load and unload furniture/ equipment using a tailgate or manual lifting
• Train employees on safety, moving techniques, and other policies and procedures
• Pick up trash and may perform light cleaning duties of the rooms, offices or conference areas.
• Perform other related duties as required or deemed necessary to meet the needs of the client.

Position Summary

A Materials Delivery Worker will safely operate Company vehicles to identify, remove, pack, transport or dispose of hazardous materials. The general responsibilities of the position include those listed below, but Sodexo may identify other responsibilities of the position. These responsibilities may differ among accounts, depending on business necessities and client requirements.

General Responsibilities:

Delivers and picks up a wide variety of materials such as mail, glassware, dry ice, incoming freight, stationery supplies, chemicals, electronic equipment and other materials on a daily basis throughout the site and according to priority.
Drives delivery trucks, adhering to safety precautions and Federal and State Regulations such as when delivering hazardous materials, which include but are not limited to radioactive chemicals.
Maintains and inspects trucks as required in adherence to regulations.
Deposits hazardous materials into proper receptacles and transports waste to appropriate disposal areas.
Coordinates and schedules transportation, utilizing efficient delivery routes.
Adheres to safety precautions when packing, unpacking, shipping, mixing, moving or cleaning equipment used with chemicals, biological materials or radioactive substances.
Lifts and packs freight in delivery trucks safely and with knowledge of materials to be shipped.
Operates a wide variety of equipment such as tow motors, pallet jacks, manual jacks and hand truck to move, store, pack or freight deliver.
Checks shipping labels and transportation documents for accuracy and completeness.
Prepares paperwork associated with delivery or the receipt of materials such as purchase orders, verifications of receipt, insurance forms, radioactive material reports, etc.
Maintains delivery truck by checking and refilling fuel, oil and tires or arranging for necessary reports as required.
May handle bio-hazardous and/or radioactive materials.
Complies with all Sodexo HACCP policies and procedures.
Complies with all company safety and risk management policies and procedures.
Reports all accidents and injuries in a timely manner.
Participates in regular safety meetings, safety training and hazard assessments.
Attends training programs (classroom and virtual) as designated.
May perform other duties and responsibilities as assigned.
Qualifications & Requirements
Willingness to be open to learning and growing.
Maturity of judgment and behavior.
Maintains high standards for work areas and appearance.
Maintains a positive attitude.
Ability to work a flexible schedule helpful.
Must comply with any dress code requirements.
Must be able to work nights, weekends and some holidays.
Attends work and shows up for scheduled shift on time with satisfactory regularity.
Experience/Knowledge:
High School diploma, GED or equivalent work experience.
2 or more years related work experience.
Skills/Aptitude:
Presents self in a highly professional manner to others and understands that honesty and ethics are essential.
Ability to maintain a positive attitude.
Ability to communicate with co-workers and other departments with professionalism and respect.
Maintains a professional relationship with all coworkers, vendor representatives, supervisors, managers, customers, and client representatives.
Ability to use a computer.
Basic food-handling skills.
License/Qualifications
Valid state driver's license required.
May require commercial license, depending on vehicle type and/or state law.
Physical Requirements:
Close vision, distance vision, peripheral vision, depth perception and the ability to adjust focus, with or without corrective lenses.
Significant walking or other means of mobility.
Ability to work in a standing position for long periods of time (up to 8 hours).
Ability to reach, bend, stoop, push and/or pull, and frequently lift up to 35 pounds and occasionally lift/move 40 pounds.
Working Conditions (may add additional conditions specific to defined work location):
Generally in an indoor setting; however, may supervise outside activities and events.
Varying schedule to include evenings, holidays, weekends and extended hours as business dictates.
While performing the duties of this job, the employee is primarily in a controlled, temperate environment; however, may be exposed to heat/cold during support of outside activities.
The noise level in the work environment is usually moderate to loud.

Sodexo is an EEO/AA/Minority/Female/Disability/Veteran employer.

PI123682951