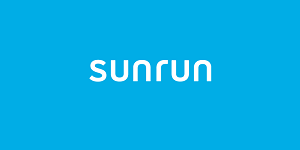 MPU Electrician at Sunrun
Ventura, CA
Overview
The Main Panel Upgrade Electrician is responsible for providing the technical expertise to safely plan and perform main panel upgrades for residential solar projects. This position will work both independently and with the Solar Installation crews, performing other electrical work related to solar installations.
Responsibilities
Safely plan and complete Main Panel Upgrades (MPU)

Ensure that the work is performed in a professional and workmanlike manner to conform to existing national and local building codes

Work cooperatively with team members to complete residential solar installations and Bright Box (storage) installations as needed

Diagnose and troubleshoot system components to resolve electrical issues

Lead the installation of electrical systems that interconnect the solar array to the grid

Ensure work performed by all electricians is of good workmanship and compliant with current NEC and local codes

Work with branch team and home owners to fulfill any necessary system repairs to support solar equipment installation

Interface with branch leadership to ensure compliance with electrician / labor ratios and continuing education requirements
Qualifications
Ability to drive a vehicle during the normal course of business. Must maintain a clean driving record with the ability to pass a driving background check. Must be 21 years of age and possess a valid driver's license.
Must possess and maintain a current and valid state Journeyman License/Electrician Certification

Minimum 3 years of electrical installation and repair experience

Working knowledge of current NEC codes

Must have working knowledge and experience replacing residential electrical services and distribution panels

Ability to effectively manage work to achieve required timelines

PV Solar installation experience is preferred but not required

Must be experienced with all required hand and power tools associated with the electrical trade

Strong interpersonal/human relations skills

Strong analytical and creative problem solving skills

Ability to read and interpret single line drawings

Must be comfortable working from ladders and at heights

Willing to lead and develop apprentices

Must maintain a clean and valid driver's license

Must be able to pass a drug test and background check

Ability to work safely in a branch/warehouse/field rooftop environment

Ability to operate office equipment including computers and determine accuracy of work

Ability to interact with co-workers and participate in meetings

5% travel is required
PHYSICAL DEMANDS
Ability to transport materials and equipment to complete assigned job tasks (up to 50 pounds frequently and up to 100 pounds with assistance)

Ability to work on rooftops with various angles and surfaces which requires frequent bending, twisting, squatting, climbing, kneeling, crawling, turning, standing, and balance

Ability to work in confined spaces which requires kneeling, crouching and climbing ladders

Ability to work in outdoor weather conditions including but not limited to: excessive noise, extreme heat, extreme cold, wet environment, and humidity

Ability to frequently utilize hand functions requiring fine motor skills including but not limited to: fine manipulation, grasping, and pinching

Ability to frequently utilize gross motor skills including but not limited to: pushing, pulling, and reaching
Solar Careers For All
Sunrun is proud to be an equal opportunity employer that does not tolerate discrimination and harassment of any kind. At Sunrun, we believe that empowering people and valuing their differences will help us create a planet run by the sun. That's why we strive to make solar inclusive. Our commitment to Diversity & Inclusion drives our ability to build diverse teams and develop inclusive work environments. We do our best to make sure all people feel respected, supported and connected at work. That includes our support for members and allies of all underrepresented groups through our internal employee networks such as Sunrun Women's Network, Sunrun's Veterans Network ("Liberty"), Women in Tech, and Sunrun's LGBTQ affinity group.
We are committed to equal employment opportunity without consideration of race, color, religion, ethnicity, citizenship, political activity or affiliation, marital status, age, national origin, ancestry, disability, veteran status, sexual orientation, gender identity, gender expression, sex or gender, or any other basis protected by law. We also consider qualified applicants with criminal histories, consistent with applicable federal, state and local law. If you have a disability or special need that requires accommodation, please let us know.
How To Apply
2020-18968 Apply online or email resume to this job at: zxgyaub6ax43hph4bgdcnn5quw@crelate.net
401K
Paid Holidays
Maternity/Paternity Paid Leave
Employee Referral Program
Mobile Phone Discount
Performance bonus
Vacation/paid time off
Stock Options
Subsidized Commuting
Professional Development
Flexible Spending Accounts
Paid sick days
Tuition Reimbursement
Game Rooms
Free Food and Coffee
Concierge Services
Medical, Dental and Vision
Employee Events
Prescription Drug Coverage
Life Insurance
Retirement / Pension Plans