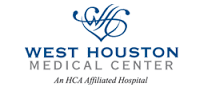 MRI Technologist-Imaging at West Houston Medical Center
Houston, TX
Description
Standard
Qualifications:
Do you want to be a part of a family and not just another employee? Are you looking for a work environment where diversity and inclusion thrive? Submit your application today and find out what it truly means to be a part of a team.
We value your contributions. Our employee recognition programs encourage our teams to raise the bar. We are currently seeking a MRI Technologist to join our family. Come be a part of the change!
We offer you an excellent total compensation package, including competitive salary, excellent benefit package and growth opportunities. We believe in our team and your ability to do excellent work with us. Your benefits include 401k, PTO medical, dental, flex spending, life, disability, tuition reimbursement, employee discount program, employee stock purchase program and student loan repayment. We would love to talk to you about this fantastic opportunity.
HCA Houston Healthcare Medical Center – Houston, TX
MRI Technologist – Imaging
HCA Houston Healthcare Medical Center is a 444-bed acute care hospital in the heart of Houston's museum district. Established in 1975, the hospital has been serving Houston for more than 40 years. It provides a wide range of medical services, including cardiology, bariatrics, orthopedics, neurology, emergency care and more.
The hospital is affiliated with HCA Houston Healthcare, part of the HCA Healthcare Gulf Coast Division. The division is a comprehensive network of hospitals, outpatient surgery centers, emergency centers and diagnostic imaging facilities in greater Houston, Corpus Christi and South Texas. Facilities include: 17 hospitals, nine ambulatory care centers, 13 off-campus emergency centers, and a regional transfer center.
What you will do in this role:
Under the supervision of the Radiology Director and the Radiology Manager, the MRI Technologist is responsible for the provision of Imaging Services to include the specialty areas of MRI, routine diagnostic, portable x-rays, and fluoroscopy.
Oversees and facilitates all processes associated with MRI patient flow.
Responsible for maintaining on-going Quality Control (QC) processes for the MRI department.
Acts as preceptor to train new staff and provides technical expertise to staff.
Ensures patient safety by providing adequate magnetic and radiation protection following standards of care of the Institute for Magnetic Resonance Safety, Education, and Research (IMRSER); and the Texas Department of Radiation Control.
Recognizes the purpose of employment is to prioritize the patient as number one.
Fulfills the duty and responsibility to maintain competence and to continue personal and professional growth.
Demonstrates fiscal responsibility by taking ownership of time management, decreasing waste (of time and supplies) and promoting cost effectiveness while maintaining patient safety and quality of care.
Demonstrates the ability to be an advocate for and strive to protect the health, safety and rights of the patient.
Interactions with patients and colleagues demonstrate compassion and respect for the inherent dignity, worth, and uniqueness of every individual, unrestricted by considerations of social or economic status or cultural beliefs.
Communicate effectively with other care providers (physicians, nurses, and satellite staff) to provide for continuity of patient care and to meet the needs of the customers we serve.