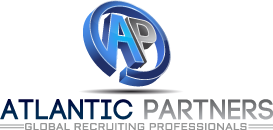 MS Dynamics, Business Analyst - Contract at Atlantic Partners
Solon, OH
Atlantic Partners has a direct client located Solon, Ohio who has an immediate need for "2" CRM Business Analysts for a 10-12 month Contract opportunity. Our client is a 45 year old Consumer Goods company who operates 3 distribution facilities in Ohio, China, Europe, and Japan and sells to over 100 countries across multiple continents. Our client is going through a company-transformation and has an immediate need for 2 BA's. Don't miss out apply today!!!

Position Summary:
Utilizes superior facilitation and elicitation skills to aid internal business units with developing business rules to execute current and future operational goals via MS Dynamics 365. Lead small projects that include multiple business or technical stakeholders. Translate business rules into functional design and requirements documentation. Collaborate and vet technical designs with CRM development teams. Provide consultative guidance for proposed solutions while either leading project initiatives or supporting those led by peers.
 
Key Roles & Responsibilities:
Lead requirements gathering and functional design sessions for CRM initiatives. Utilize a variety of analysis techniques to deconstruct business goals to include use cases, business process models and decision models; probe until the root business need surfaces. Create detailed requirements documentation and applicable technical process designs. Serve as the liaison between the Operations & Customer Experience CRM team, the business unit customer, and CRM development teams. Actively collaborate with Dynamics 365 technology SME's to translate business rules into functional designs ensuring deliverables meet customer expectations.
Become imbedded in the day to day operations of department utilizing Dynamics 365. Conduct consultative analysis on the business unit's current and future uses for Dynamics 365. Identify gaps and downstream impacts and assist with architecting proposed solutions. Begin a top to bottom assessment of areas not using Dynamics 365 and determine whether processes are eligible for Dynamics 365 integration.
Foster an improved internal customer experience with CRM. Create and manage an internal CRM user group. Develop user guides and other applicable collateral. Conduct CRM user training by operational areas as refreshers for current users and tutorials for new users. Create web content such as tutorials for user self-training.
Manage Dynamics 365 maintenance and project dashboards and serve as project manager for small projects. Manage the day to day communications to the internal and external development teams. Develop test plans and direct user testing on maintenance and project deliverables.
Serve as a subject matter expert on project/product teams building CRM processes. Lead projects related to the CRM Roadmap and CRM data management subgroup.
Skills & Abilities:
Functional Knowledge Required: Demonstrates an understanding of Microsoft Dynamics 365 functionality, superior documentation and specification skills. Able to produce required documents and process diagrams, create visual models such as work flow diagrams and wireframe prototypes. Able to use modeling tools, ex. Visio.
Business Expertise Required: Knowledge and expertise regarding the use of Microsoft Dynamics 365 in business models with similar operational units such as sales, call center, finance etc.
Skills:
Bachelor's Degree
3 years' experience in related field
Positive, can-do attitude
Proven ability to work independently with strong initiative
Strong customer focused orientation
Ability to confidently interact with all levels of employees and management
Highly organized with a strong attention to detail
Excellent verbal and written communication skills
Ability to leverage strong facilitation skills to collaborate with operational business units as well as Information Services (IS) teams
Demonstrate a commitment to continuous learning and teaching.
Proven project management skills to include the ability to develop and maintain project documentation
Must possess intermediate to advanced proficiency in the MS Office suite including MS Visio or similar modeling tool.
Fundamental understanding of UML notation
Must possess advanced proficiency in the MS Office suite