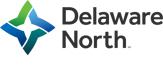 Multi Unit Human Resources Manager at Delaware North
Cheektowaga, NY 14225
Our Exciting Work Environment
The Buffalo Niagara International Airport  has approximately 110 daily flights with nonstop service to 23 airports, the Buffalo Niagara International Airport plays an essential role in the development of business and tourism in the Buffalo Niagara region. Travel Hospitality Services operates food/beverage and retail stores throughout the airport, such as the Anchor Bar, Coffee Beanery, Queen City Kitchen, Which Wich, Lake Erie Grill, Villa, Checkers, Blue Zone Bar, JetSet Market and more
The Opportunity
Lead from the HRVP, the Multi Unit Human Resource Manager will partner with HR Managers to effectively develop, manage, monitor and maintain all Human Resource functions Airports within the region, including recruitment and retention, training and development, employee relations, labor relations and collective bargaining, benefits, development and oversight of policy and procedures, corrective action, and implementation of employee programs. Specific duties include:
Develops, manages, implements, and enforces programs and guidelines regarding employee relations, labor relations, compensation, performance management,  training and organizational development.

Evaluates the business needs and executes the strategic direction for the HR function.

Collaborates with the management team to provide counsel, coaching, and mentoring on personnel and organizational issues to maximize organizational performance.

Partner with local leadership and assists in preparing for negotiations of Collective Bargaining Agreement.

Directly investigates all situations involving potential employee misconduct.  Manage and oversee the Company's corrective action process to maximize positive performance and productivity.

The role will also support the talent strategy across Travel Hospitality, employee development in alignment with TH talent goals & objectives; Drive and assist with the build, implementation and maintenance of core development activities; Work with Senior Leadership to diagnose needs and design/develop/deploy customized and standardized solutions;  Manage TH talent initiatives, support managers with Individual Development Plans progress reports against initiatives
Qualifications:
Bachelor's degree or equivalent experience required. Degree concentration in Human Resources Management; An advanced degree preferred. PHR/SPHR certification is preferred.

7-10 years of progressive experience in Human Resources with a strong background developing learning and development programs

Strong backgorund in employee and labor relations;

Experience in a union environment a plus.
Must possess strong interpersonal skills, organizational and strategic skills, communication skills (verbal and written), analytical skills; and demonstrate the ability to communicate, coach, problem solve and interact with all levels of customers, employees, and management.

Ability to handle multiple assignments producing high quality results that meet or exceed goals 
Who We Are
Take your career beyond the ordinary—to the extraordinary.
At Delaware North, you'll love where you work, who you work with, and how your day unfolds. Whether it's in sporting venues, casinos, airports, national parks, iconic hotels, or premier restaurants, there's no telling where your career can ultimately take you. We empower you to do great work in a company with 100 years of success, stability and growth. If you have drive and enjoy the thrill of making things happen - share our vision, grow with us.
Delaware North is one of the largest privately held hospitality companies in the world. Founded in 1915 and owned by the Jacobs family for more than 100 years, Delaware North has global operations at high-profile places such as sports and entertainment venues, national and state parks, destination resorts and restaurants, airports, and regional casinos. Our 55,000 employee associates are dedicated to creating special experiences one guest at a time in serving more than a half-billion guests annually. Delaware North operates in the sports, travel hospitality, restaurant and catering, parks, resorts, gaming, and specialty retail industries and has annual revenue of about $3 billion. Learn more about Delaware North, a global leader in hospitality, at www.DelawareNorth.com.
All applicants will be subject to a pre-employment background check and may be subject to a pre-employment drug test depending upon the position and/or client requirements.
Delaware North Companies, Incorporated and its subsidiaries consider applicants for all positions without regard to race, color, religion, creed, gender, national origin, age, disability, marital or veteran status, sexual orientation, or any other legally protected status.  Delaware North is an equal opportunity employer.
#LI-RT1