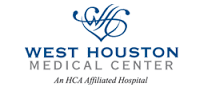 Multi-Modality Rad Tech at West Houston Medical Center
Houston, TX
Description
Standard
Qualifications:
Do you have the career opportunities you want in your currentrole? We have an exciting opportunity for you to join the nation's largestprovider of healthcare services.
HCA is dedicated to the growth and development of ourcolleagues. We will provide you the tools and resources you need to succeed inour organization. We are currently looking for an ambitious Rad Tech tohelp us reach our goals. Unlock your potential here!
At HCA,you have options. You can choose from a variety of benefits to create acustomizable plan. You have the ability to enroll in several medical coverageplans including vision and dental. You can even select additional al la cartebenefits to meet all your needs. Enroll in our Employee Stock Purchase Plan(ESPP), 401k, flex spending accounts for medial and childcare needs, andparticipate in our tuition reimbursement and student loan repaymentprograms.
HCA Houston Healthcare Medical Center is a 444-bed acute care hospital in the heart of Houston'smuseum district. Established in 1975, the hospital has been servingHouston for more than 40 years. It provides a wide range of medical services,including cardiology, bariatrics, orthopedics, neurology, emergency care andmore.
Multi-modalityRadiologic Technologist (Rad Tech) – Special Procedures

What you will do in this role:
Perform a variety of tasks involved in operating x-ray equipment to make radiographs of designated body portions.
Adjust equipment for proper radiographic exposure techniques in accordance with radiation safety guidelines.
Ensures that there is an adequate supply of materials available.
Cleans, sterilizes and/or disinfects areas and/or equipment
Enters radiologic procedures data into Radiology information System (RCIS) for coding data and billing purposes.
Understands and uses CR/PACS systems, if applicable.
Qualifications:
MRT in State of Texas
ARRT required
1-year experience
Work independently in IR, OR, CT, MR
Current Healthcare Provider BLS issued by the American Heart Association required
HealthcareCorporation of America (HCA) is a community of 94,000 RegisteredNurses and 38,000 active physician partners. We have over 1,900 facilitiesranging from hospitals, freestanding ER's, ambulatory surgery centers, andurgent care clinics. Our facility based staff continues to raise the bar inpatient care. Ten of our HCA Healthcare facilities have been named in IBMWatson Health's top 100 best-performing hospitals based on patient satisfactionand operational data.
Be a part of an organization that invests in you. We areactively reviewing applications. Highly qualified candidates will be promptlycontacted by our hiring managers for interviews. Submit your application andhelp us raise the bar in patient care!
We are an equal opportunity employer and value diversity at our company.We do not discriminate on the basis of race, religion, color, national origin,gender, sexual orientation, age, marital status, veteran status, or disabilitystatus.