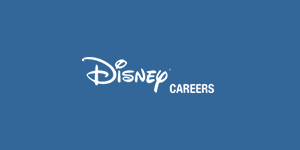 Music Production Archive Intern, Animation Studios - Summer 2020 at Walt Disney Company
Burbank, CA
Job Summary:
At The Walt Disney Studios, you'll help bring compelling stories to life through film, music and live entertainment.

Be a part of something big…(Department Description):
Disney, we're storytellers. We make the impossible, possible. We do this through utilizing and developing cutting-edge technology and pushing the envelope to bring stories to life through our movies, products, interactive games, parks and resorts, and media networks. Now is your chance to join our talented team as a Professional Intern in any of our segments that delivers unparalleled creative content to audiences around the world.

Make an impact…
The Walt Disney Animation Studios Music Department produces all music for Disney Animation Studios and Pixar Animation Studios. Learn, adapt, and implement existing workflow for backup and archiving of digital music assets for current/ongoing and legacy productions at Disney and Pixar Animation. Coordinate digitizing of analog masters, transfers of digital tape masters and other formats to standard Pro Tools files.

Responsibilities:
Contributing to the management of archives of digital music assets for current/ongoing and legacy Disney/Pixar productions
Coordinating transfers of legacy audio formats to standard Pro Tools files
Documenting procedures to create workflow manual
Presenting periodic progress reports to supervisor
Assisting with archive project implementation
Assisting music staff with department functions
Basic Qualifications:
Mac OS – advanced
Unix OS – ability to navigate through terminal shells using basic commands
Pro Tools – proficient
Music background
Knowledge of legacy analog and digital audio recording formats
Desire to learn current and historical production methodologies
Attention to detail and organizational skills
Library Sciences beneficial
Preferred Education
Working towards or recently completed an undergraduate degree in music, film, computer science or related.
Additional Information:
Program Eligibility
· At least 18 years of age
· Unrestricted work authorization
· Available full time for 12 weeks from May/June through August/September
· Ability to provide own relocation, housing and transportation. Position is located in Glendale, CA.
· Enrolled in an undergraduate program at a college/university taking at least one class in the semester prior to participation in the internship program, or recently graduated within six months at time of application

• Has not previously participated in the internship program, as the Music Production Archivist Intern, Animation Studios.