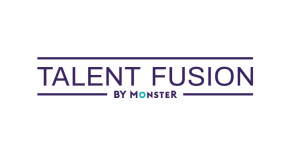 National Account Manager at Talent Fusion
Riverside, CA
National Account Manager
Essential Duties & Responsibilities:
Responsible for multiple customers within a sales channel as part of the sales organization, programs and budgets for multi-brand automotive and motorcycle filtration and accessory parts manufacturer and distributor.
The position will perform strategic and sales planning to drive growth through product line expansion, new customer acquisition and development of growth initiatives. It will be responsible for working with the customer on POG line reviews yearlong promotion plans, selling in new products, forecasting, customer shows and events and other sales related tasks.
The position will direct traditional sales policies and practices as well as recommend new initiatives based on experience, research and competitive analysis. The position will also implement and direct incentive sales compensation programs and other methods for promoting growth across multiple brands.
Experience, Skills & Education:
Bachelor's degree in Business Administration, Sales and Marketing or related field.

Forecasting and promotion planning and associated Point Of Sale analytics

7+ years experience in auto parts aftermarket and/or with branded consumer products.

Leadership: a demonstrated ability to lead people and get results through others in a consumer products company.

An ability to think ahead and plan over a 1-3 year time span.

The ability to organize and manage multiple priorities, sales and service systems development and deployment.

Problem analysis and problem resolution at both a strategic and functional level.

Technical skills in strategic planning and sales planning.

Software competency with all programs used in the modern business world.

Employee training and development.

Strong customer orientation.

Excellent interpersonal and communication skills including presentation skills.
Additional Qualities Preferred:
MBA or equivalent business experience.
Prior sales relationships with national automotive parts retailers and distributors.