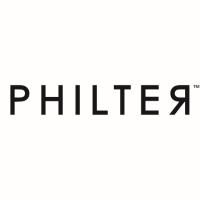 National Account Manager at Philter Labs, Inc.
SAN DIEGO, CA 92101
Philter Labs, Inc. is a San Diego-based, tech startup looking for a motivated National Account Manager to join the team and facilitate the exciting growth of our wholesale and distribution division.
Did you know…1 in 20 US adults identify as an occasional or frequent vape user? If you think about it, that's a lot of secondhand vapor smoke! Even more important, is that 60% of vape users are conscientious of their secondhand emissions and concerned about how they affect others. The stigma of 'smoking' whether as a combustible cigarette or a vaporizer is still very prevalent and for those who choose to vape, it can come with a lot of public scrutiny.
Enter Philter Labs, Inc. – a team of seasoned inventors and marketers with experience in both medical devices and consumer products. With a solid mission to eliminate secondhand vapor and smoke, Philter Labs, Inc. launched personal, handheld filters, the POCKET and the PHLIP.
Now, the groundbreaking technology behind PHILTER's sleek, sophisticated personal filters is in demand nationwide! Offering more than just the elimination of secondhand smoke, PHILTER™ is creating a lifestyle around personal rights, clean air and a polite society. This is the perfect opportunity for a goal-oriented individual to establish the foundation for a brand that is getting ready to disrupt the $16B vaping industry.
As the face of PHILTER™, your responsibilities will include:
Liase with PHILTER distributors to support their efforts in placing products in brick and mortar retailers
Support the in-house sales and marketing staff for distributors by supplying necessary in-store collateral, promotional materials and creative assets to promote PHILTER
Identify and build relationships with leading dispensaries, smoke shops and vape shops nationwide to ensure PHILTER is in the top retail outlets
Acting as the PHILTER brand ambassador, coordinate store visits to educate store staff and promote products by ensuring each has the right merchandising displays and products are presented professionally
Ideate, create and run in-store customer events in coordination with distributors
Represent PHILTER at B2B and B2C tradeshows and consumer events
Capture on-location photos and videos for use on @philterlabs social accounts
While in the field, identify and communicate to management top-level brands that could be potential co-marketing or collaborative partners for PHILTER
Handle all B2C customer-related questions and inquiries from the website professionally and promptly
Provide executive team ideas and insights to improve products, services, and sales based on data collected during store visits
On occasion, identify and pitch accounts that are outside of the cannabis/tobacco industries
Minimum Qualifications:
5 years of sales experience within the distribution, hospitality, liquor/spirits or consumer product goods industries
Valid state motor vehicle operator's license and ability to obtain and maintain auto liability insurance in accordance with State laws
Ability to work flexible hours which include early mornings, evenings, and/or weekends
Ability to work overnight travel as required; up to two weeks per month
Ability to participate in business meetings, company initiatives, tradeshows and events upon request
Stay apprised of federal, state and local laws affecting the cannabis/tobacco industries
Demonstrate an entrepreneurial spirit
Goal oriented, focused, and assertive individual who needs little direction or supervision
Excellent verbal communication & presentation skills
$65,000.00 - $68,000.00 /year
Employee Stock Options Program