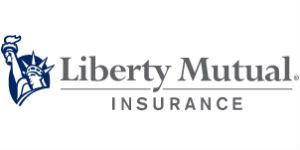 National Medical Director at Liberty Mutual Insurance
Boston, MA 02116
Reporting to the Manager, Claims Managed Care; the National Medical Director is the top physician in the GRS Claims organization. This position manages the day to day activities of Regional Medical Directors; oversees medical aspects of utilization management; strategic planning and policy development involving managed care; development and supervision of the internal medical education program.
Responsibilities:
Provide oversight of all internal physician review services provided on Liberty Mutual claims.
Provides medical oversight of the utilization management program. Is responsible for the clinical aspects of the program and has periodic consultation with practitioners in the field.
Develop and maintain medical guidelines and medical policies for Commercial Markets.
Ensure medical accuracy and quality of medical services provided to LM by outside vendors, including but not limited to IME and peer review services.
Reviews industry standards and protocols for treatment programs. Makes recommendations and coordinates efforts with vendors to change or modify standards or protocols based upon clinical experience and knowledge.
Monitors vendor performance and develops guidelines to evaluate vendor quality. Provide oversight and review of clinical content for LM training programs and medical training curriculum.
Participate in and provide medical advice to LM committees with various missions, and task forces relating to specific issues or problems.
Serve as a medical resource for a variety of activities at Liberty Mutual, including Legal, Public Affairs, Underwriting, Risk Control, and Sales Marketing.
Provide some (limited) "hands-on" assistance related to individual medical claims and utilization management.
Licensed U.S. Physician (MD or DO) Board certification, should have primary care specialty or subspecialty relevant to occupational medicine (for example occupational medicine, internal medicine, family practice, general surgery, orthopedic surgery or psychiatry) with at least five years of clinical practice experience. Board and Fellow Status in Occupational Medicine preferred. At least five years of medical review experience with workplace issues and workers` compensation. Knowledge of utilization management process or insurance medicine as normally acquired through experience in managing physicians in a managed care or disability environment. Demonstrated record of success in managing other physicians and collaborating across business functions.
At Liberty Mutual, our purpose is to help people embrace today and confidently pursue tomorrow. That's why we provide an environment focused on openness, inclusion, trust and respect. Here, you'll discover our expansive range of roles, and a workplace where we aim to help turn your passion into a rewarding profession. We value your hard work, integrity and commitment to make things better, and we put people first by offering you benefits that support your life and well-being. To learn more, please visit https://www.libertymutualgroup.com/about-lm/careers/benefits  
Liberty Mutual has proudly been recognized as a "Great Place to Work" by Great Place to Work® US for the past several years. We were also selected as one of the "100 Best Places to Work in IT" on IDG's Insider Pro and Computerworld's 2020 list.  
 
We have been named by Forbes as one of America's Best Employers for Women and one of America's Best Employers for New Graduates—as well as one of America's Best Employers for Diversity. To learn more about our commitment to diversity and inclusion please visit: https://jobs.libertymutualgroup.com/diversity-inclusion 
Liberty Mutual is an equal opportunity employer. We will not tolerate discrimination on the basis of race, color, national origin, sex, sexual orientation, gender identity, religion, age, disability, veteran's status, pregnancy, genetic information or on any basis prohibited by federal, state or local law.