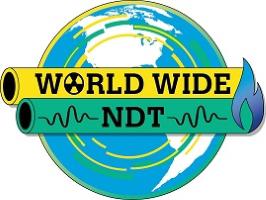 NDT Technician at World Wide Nondestructive Testing
LAND O LAKES, FL 34638
World Wide Nondestructive Testing, located in Land O' Lakes, FL, seeks an industrial NDT Tech with RT level II experience to become a part of organization. You MUST be able to pass a background check, pass a drug screen, have a valid driver's license with a clean record and be insurable. The right candidate is dependable, on-time, has a strong attention to detail, works well with customers and co-workers and can handle a dynamic, fast-paced environment.
Applicants must be able to provide the following QA documents:
• Proof of High School Diploma/GED/Degree
• Proof of classroom hours/Training in NDT
• Proof of Previous level II RT certifications/OJT
• State/ IRRSP Card
• TWIC Card preferable but not necessary
Fulltime positions include competitive wages and benefits. 
Benefits:

• Health    ●  Vision
• Dental    ●   401K


Skills:
Source Radiographer preferred
Computer literate
Mechanical aptitude
Adaptability to changing schedules/shifts
Exceptional attention to detail
Strong work ethic
Team Work
Willingness to travel
Ability to follow directions


Responsibilities:
Perform source/computed radiography in the field, primary on pipelines in Florida.
Participate in our and client's safety programs
Ensure strict adherence to safety regulations 
Travel to customers locations, set up and utilize NDT equipment to conduct testing to   ensure quality or detect discontinuities.
Establish techniques for proper examination
Interpret radiographs to required codes.
Complete reports and documents as required
Calibrate NDT equipment
May instruct and supervise others.
Perform other job-related tasks as assigned by management 
Agree and adhere to all company policies