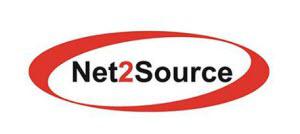 Need Sr .Java Developer + Microservices for Full time / Permanent Role Charlotte, NC, at Net 2 Source
Charlotte, NC 28201
Greeting of the day

My name is Virendra, and I am a recruiter with Net2Source Inc. Net2Source Inc. is one of the fastest growing Global Workforce Solutions company with a growth of 300% in the last 3 years with over 2200+ employees globally and 30 locations in US and operations in 20 countries. With an experience of over a decade we offer unmatched workforce solutions to our clients by developing an in-depth understanding of their business needs. We specialize in Contingent hiring, Direct Hires, Statement of Work, Payroll Management, IC Compliance, RPO and Managed IT Services.

Please find below the job description.

Job Title: Sr. Java Developer-Microservices
Duration: Full Time / Permanent
Location: Charlotte, NC

Job Description:
Experience : Overall 8+ years of development experience with minimum 2+ years of Application design/architecture
Core Expertise : Java/J2EE, JBoss, Spring Boot 2.0, Web services (SOAP and REST), JSON
Hands-on and 2+ years' experience in Implementing REST/SOAP web services using Java. Experience with implementing the WSDL/SOAP and REST client
Experienced (2+ years) in XML, JSON, Parsing (XML, JSON)
Good to have hands on experience with tools like Cucumber, Jbehave, Selenium, Ruby, Jenkins, JIRA & SoapUI.
Core development experience in large scale enterprise Java applications using Spring Framework.
Performs hands on coding using Java/J2EE & unit testing (Junit, Mockito, App Dynamics)
Rewrite the business services based on architect's recommendation using the new framework in place (using CXF/Spring).
Review the existing Oracle database design and rewrite it using Spring JDBC/Spring transaction management
Proven ability to design, optimize and integrate business processes across disparate systems
Excellent problem solving/troubleshooting skills on Java/J2EE technologies
Resolves technical issues through debugging, research, and investigation.
Analyze business requirements, and create technical design documents that are in accordance with the company's architecture standards.
Performs coding, testing, implementation, and documentation of solution.


If you are interested, please forward your resume to virendras@net2source.com. You can also reach me at (201-258-5681) and | (201) 340-8700 Ext.573.

Thanks,
Virendra Singh
Technical Recruiter
(201)-258-5681 And (201) 340-8700 Ext.573
virendras@net2source.com
Address: 317 George St. Suite 220, New Brunswick, NJ, 08901
Website: www.net2source.com
More reasons to work with us:
• 2018 – Fastest Growing Staffing Firm in North America by Staffing Industry Analysts
• 2018 – Fastest-Growing Private Companies in America as a 5 time consecutive honoree – Inc. 5000
• 2018 – Fastest 50 by NJBIZ
• 2018 – Best of the Best Platinum Award by Agile1 (The Act1 Group)
• 2018 – 40 Under 40 Award Winner by Staffing Industry Analysts
• 2018 – CEO World Gold Award by SVUS
• 2018 – Techserve Excellence Award (IT and Engineering Staffing)
• 2017 – Best of the Best Gold Award by Agile1

Disclaimer: This message is sent to you because your resume either exists on one of the Job Portal databases or you have applied against one of our job listings. If you are not interested in receiving more emails like this you can unsubscribe from Net2Source mailing list. To unsubscribe from Net2Source mailing list, click here