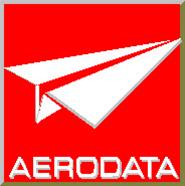 .NET Airline Mobile Platform Applications Developer at AeroData
Scottsdale, AZ 85260
.NET Airline Mobile Platform Applications Developer

Summary:
Design, develop, test, and deploy applications and systems in support of airline operations as it relates to aircraft performance and weight & balance with emphasis on mobile platform development specifically for Apple iPad and Windows tablets.

Responsibilities:
Analyze, design, and develop, using common software development processes, user interfaces and computing applications for aircraft performance and weight & balance data for mobile platforms using development tools like Microsoft Visual Studio, Xamarin and XCode.

Construct, design, maintain, and integrate computing applications, including company-developed and commercial off-the-shelf software.

Interface and effectively communicate with architects, other programmers, engineers, technical support personnel, and end users.

Demonstrate a solid business understanding of the assigned task and translate that into the design of the fix or enhancement.

Consistently demonstrate a high-level of coding proficiency and can be assigned coding tasks of a complex nature.

Execute various forms of testing.

Assist and support customers with issues and defects.

Education/Experience:
Bachelor of Science degree or an equivalent combination of education and work related experience.

Knowledge, Skills, & Abilities:
Required
Proficient in VB.NET, C#, ObjectiveC, or ASP.NET.

Applicant must have experience as a software developer, or other aeronautical engineering experience that includes software development responsibilities.

Experience developing and maintaining complex logic algorithms.

Demonstrated ability to learn and apply new technologies as the need arises.

A personal interest in aviation.
Desired
Experience developing for mobile platforms, specifically Apple iPad development using Xamarin or Xcode and Windows tablet development using Microsoft Visual Studio.


Experience with other programming languages.

Experience working in aviation or at an airline.
Company:
AeroData, Inc. headquartered in Scottsdale, Arizona is a leading provider of aircraft performance and weight & balance solutions to airlines around the world.  Our mission is to provide the airline industry with the most highly automated and integrated solutions available.  AeroData's team is passionate about aviation, innovative, and driven to provide intelligent airlines related solutions.
Compensation:
AeroData offers a competitive salary, a comprehensive suite of benefits, including SIMPLE IRA with company match.

Minimum Salary - $60,000
$60,000.00 - $90,000.00 /year