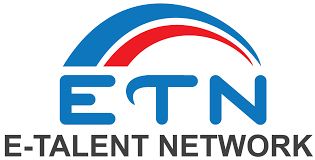 .NET Developer from E-Talent Network
Austin, TX
Job Title: .NET Developer
Location: Austin, TX
Duration: Long Term


Job Description:
Must have historical and proven knowledge and practical application of .NET framework, C#, JavaScript, Cascading Style Sheets, Ajax Control Kit, Web Accessibility Standards, DevExpress, Windows Form Application development.
Other duties as assigned
Other Special Requirements because of the nature of the information in the system that will be implemented, all entities must sign a Data Use Agreement (DUA) as a condition of employment.
Face-to-face interview required.
Roles & Responsibilities:
Design, develop and configure custom solutions in the existing Classmate and Public Provider architecture and framework.
Design, create and maintain users, roles, security settings, profiles, workflows, workflow rules, and assignment rules.
Develop an architectural approach to meet key business objectives
Execute unit tests.
Translate business requirements into detailed technical specifications and perform the build activities to deliver a solution from the design stage to a functional application.
Utilize analysis and diagramming tools to represent business processes.
Coach and mentor peers and emerging members of the team and participate in code reviews to ensure development quality.
Required Experience:
8+ years of Experience Effectively communicate with non-technical audience to understand business needs and explain complex systems and technical topics in clear and concise manner
8+ years of Experience in developing custom .NET applications using C#, JavaScript, CSS, and other applicable tools.
8+ years of Experience With Database query languages (SQL, PL/SQL)
8+ years of Experience in developing Windows forms and/or web applications
4+ years of Experience in creating web services
4+ years of Experience in using DevExpress and Ajax Control Kit,
4+ years of Experience with Oracle 11g or higher
4+ years of Experience in performing and/or coordinating peer reviews
4+ years of Experience in performing unit testing
4+ years of Experience in performing unit testing
2+ years of Experience with web accessibility standard WCAG 2.0
Experience working on projects utilizing agile project management methodologies
Preferred Experience:
Experience with regulatory systems
About our Company: -
E-Talent Network is responsible for carrying out the recruitment process and is a service provider for 22nd Century Technologies.
22nd Century Technologies is a business enterprise that supports demanding staffing programs for Corporations and State and Local Government Agencies. Its journey began in 1997 by supporting large Federal contracts which nudged us in the direction of creating large candidate pools across the country. Over the last 20 years, we have built a strong business model that is carefully constructed to deliver on multiple facets. We have proven past performance of providing services that exceed our clients' expectations. Today 22nd Century technologies supports clients in all 50 states and has grown to be a company that is trusted and sought for providing a complex mix of workforce solutions. With a firm grip on the entire spectrum of staffing solutions, we have placed more than 500,000 skilled resources and delivered 15 million+ man-hours.
"22nd Century Technologies is an Equal Opportunity Employer" and "US Citizens & all other parties authorized to work in the US are encouraged to apply."
E-Talent Network is proud to service TSCTI recruitment needs with Our Global Delivery model with 110 recruiters, data miners and research analysts working across multiple time zones is backed by an internal database of 2.4 million resources across all major industries.