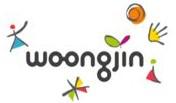 .NET Developer (Entry Level)- Bilingual (Korean/English) at Woongjin, Inc.
Buena Park, CA
Company Description
Woongjin, INC. is looking for a talented and unique .Net Developer for our location in Buena Park, CA.
Our Mission
Woongjin, INC. is a rapidly growing team who provides a range of unique, exceptional, and enhanced services to our clients. We have a strong moral code that includes the service of goodness without expectations of reward. We are motivated by the sense of responsibility and servant leadership.

Job Description


What You Will Do:
Architect, design and develop functions for website and in-house backend systems
Integrate and customize 3rd party, off the shelf software products
Deliver clear and complete technical specifications documents
Estimate effort and time for development
Participate in code review and testing after development
Maintain existing functions and assist with troubleshooting tickets / ad hoc requests
Qualifications
Desired Skills and Experience:
Technical architecture, design and coding skills in MVC, C# and .Net Framework
Experience with querying, stored procedure, index, trigger on MS SQL Server 2008+
Experience with Javascript, JQuery and Ajax
Understand Object-Oriented Design/Programming and software design patterns
Experience with eCommerce industry desired, and the components of eCommerce platform such as shopping cart, payment process, search engine, product management, order processing, etc.
Experience with full SDLC from design to deployment
Expertise in defining and documenting technical specifications and requirements
Experience with integration, customization and support of 3rd party, off the shelf software products
Possess strong problem-solving mentality and creatively find ways to solve problems
Working knowledge of Waterfall and Agile development environment
Other Requirements:
Ability to multi-task and work in nimble, fast-paced development environment
Ability to work in a team as well as independently and meet aggressive goals
Self-starter, proactively looking for innovative solutions
Ability to learn quickly and autonomously


Additional Information


All your information will be kept confidential according to EEO guidelines.