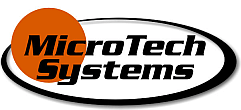 Network Administrator / Field Engineer II at MicroTech Systems
BOISE, ID 83713
We are actively hiring for this position.
If you feel you fit this mold, feel free to apply below and we will be in touch!
Our team delivers IT support services and solutions to businesses, but that is only part of the story. We began by helping clients with service needs for type writers and adding machines. The world has changed mightily since then, but what hasn't changed is our basic notion that our business really is helping solve problems and maximize opportunities for our clients. We've evolved to provide IT support services and computer network consulting to a growing roster of successful businesses. We recognize that even high quality service can become a commodity and that certifications are near standard practice. There are many others who do exactly what we do. Our secret sauce is the way in which we do it. We believe our all out, never say die approach to IT services and solutions is what separates MicroTech from others.
---- It is simply our job to support client's IT needs better than anyone else does. ----
Field Engineer Level II Support Technician
MicroTech Systems is currently looking for a high energy individual who can provide both level 1 and level 2 technical support for a wide variety of customers throughout Southern Idaho and Eastern Oregon. Applicant needs to be a motivated individual who is a good team player and is interested in making a long-term commitment.
MicroTech Systems, founded in 1970, provides IT support services to businesses throughout Boise and the Treasure Valley. Our purpose is to help people feel secure so that we can all grow together!
Mission
The Field Engineer Level II Support Technician provides technical assistance and support for incoming queries and issues related to computer systems, hardware and line of business applications. Technicians will be challenged with various clients' systems and network architecture and will be expected to retain knowledge thereof.
The Field Engineer Level II Support Technician will be expected to live the MicroTech Core Values in an exemplary manner: 1) Never give up, 2) Integrity matters, 3) Own it, 4) Build trust!
Key Criteria/Requirements
Maintain a high degree of professionalism.

Attitude, appearance, etc.

Maintain superior client relations
Direct tickets that cannot be resolved remotely to the Dispatcher for additional on-site scheduling
Direct tickets and problems above technician's skill level to Dispatcher to be assigned to a higher-level technician
Advanced desktop, server, LAN, and WAN troubleshooting and maintenance
Follow up with clients to ensure issues have been resolved
Advise management on situations that may require additional client support or escalation
Maintain client and internal documentation
Keep confidential all applicant, client, and company proprietary information
Advanced Installation, maintenance, and troubleshooting of various backup solutions
Hypervisor understanding / administration
Network printing proficiency
Office 365 installation / configuration / administration / troubleshooting
Scripting knowledge
PowerShell knowledge
The Field Engineer Level II Support Technician is expected to hold minimum industry standard certifications.

Desktop MCSA certifications
2-4 Year of industry work experience
College education preferred / 2 years "Associates" type education
Basic MicroTech tool certifications
1+ advanced MicroTech tool certifications
2+ Microsoft server course work certificates and certifications

Click here to apply for this job

https://microtechsystems.topgradingonline.com/job_openings/field-engineer-level-ii-support-technician-11627?utm_campaign=direct_links&utm_medium=job-boards&utm_source=monster