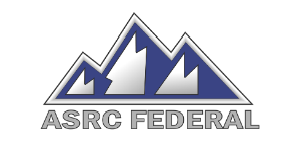 Network Architect, Juniper at ASRC Federal
Moffett Field, CA 94035
NETWORK ARCHITECT, JUNIPER (Sign-On Bonus)
What we need:
You are an expert in network design and implementation, with the ability to grasp the "big picture" requirements and develop network solutions that provide high performance and top-level security for our customers. You are on top of the latest technology and trends in the industry, and bring your creativity and innovation to the team to inspire collaboration and teamwork across the organization. You are a confident leader; as comfortable presenting your ideas to C-level customers as you are with your peers during a white-board session. You enjoy writing customer proposals and rolling up your sleeves to do hands-on work with the latest technology.
What you'll be doing:
* Designing, testing, deploying, administering, and maintaining the network and security infrastructure for NASA's Security Operations Center.
* Developing and maintaining enterprise level hardware, software, and service architecture documentation. (SOP's, Runbooks, Architecture diagrams, data flow diagrams, etc.)
* Performance and health monitoring of network infrastructure, security appliances, routers, switches, firewalls, load balancers, packet brokers, taps, IDS/IPS, and other specialized equipment.
* Managing and tracking of software and hardware licenses, service agreements, and vendor relationships.
SIGN ON BONUS - Contact the recruiter today afreeman@asrcfederal.com No third part agencies. This location requires US Citizenship.
ASRC Federal and its Subsidiaries are Equal Opportunity / Affirmative Action employers. All qualified applicants will receive consideration for employment without regard to race, gender, color, age, sexual orientation, gender identification, national origin, religion, marital status, ancestry, citizenship, disability, protected veteran status, or any other factor prohibited by applicable law.
WORLD
What you'll bring with you:
* BS degree in computer science, related discipline or equivalent years of experience
* 8-10 years of network engineering/administration in enterprise level environments
* Deep experience supporting Juniper gear: (SRX, QFX, EX platforms), JNCIP-ENT or higher cert preferred.
* Strong knowledge of networking, including TCP/IP, VLANs, switching, routing and routing protocols BGP, IGRP, OSPF, HSRP, subnetting, VPN, DNS, SNMP, SSH, NTP, L2TP, GRE, VRF
* Deep experience troubleshooting and resolving complex network issues, and using commonly available tools (tcpdump, Wireshark, ping, traceroute, nslookup...)
* Experience designing, configuring, securing, administering, and maintaining network infrastructure - switches, routers, firewalls, packet brokers, taps, WAFs.
* Experience with Juniper tools: (NSM, JUNOS Space)
* Experience securing enterprise level networks.
* Experience producing system designs, process and procedural documentation, and contributing to enterprise level architecture designs.
* Excellent verbal and written communication skills.
* US Citizenship with the ability to obtain US government clearance.
Who is ASRC?
ASRC Federal Research and Technology Solutions (ARTS) has a contract to provide comprehensive IT services to NASA Ames Research Center located in Mountain View, CA. From cloud computing & network/information security to systems administration and technology development, we are encouraging talented IT professionals to explore the vast opportunities available on this NASA contract in the heart of Silicon Valley.
Equal Opportunity Employer Minorities/Women/Protected Veterans/Disabled
$132,237.00 - $160,363.00 /year
Network Engineer / Architect
What is this?