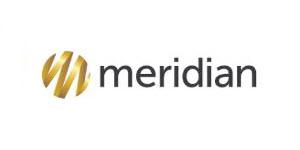 Network Development Representative - Oakland County at Meridian
Detroit
Overview
Who we are:
Meridian, a WellCare Company, is part of a national network of passionate leaders, achievers, and innovators dedicated to making a difference in the lives of our members, our providers and in the healthcare industry.
We provide government-based health plans (Medicare, Medicaid, and the Health Insurance Marketplace) in Michigan, Illinois, Indiana, and Ohio. As a part of the WellCare Family of companies, we deliver healthcare excellence to millions of members nationwide.
Our associates work hard, play hard, and give back. Meridian associates enjoy an exceptional experience and culture including special events, company sports teams, potlucks, Bagel Fridays, and volunteer opportunities.
*Must live in or near the Oakland County, MI area*
A Day in the Life of a Network Development Representative:
This position is to create an educated and comprehensive provider network in all assigned territories.
Responsibilities
Prospecting to potential providers for inclusion in the Meridian's Provider Network for all lines of business
Coordinating the entire contracting process for all potential providers, including prospecting, negotiation, credentialing and orientation
Collecting all practitioner and ancillary signed contracts, applications and necessary credentialing information. Ensuring Meridian's credentialing standards are maintained
Manage and strengthen relationships with key providers such as Hospitals, FQHCs/RHCs, PCPs, and Specialists
Full understanding of all provider reimbursement and methodologies
Educating providers on Meridian's provider policies and procedures
Increasing HEDIS scores in the assigned territory
Occasional special projects related to provider development and education
Provider network reporting for State expansion requirements
Assist contracted Meridian's providers with access to the Provider Portal. Provide ongoing education on the use and tools of the Provider Portal
Provide exceptional customer service to our Provider Network
Complete change forms and top sheets when needed to update Provider changes and or additions in MCS (complete and submit appropriate documentation for proper set up in MCS)
Assisting with planning and development activities related to network capacity
Provide training and mentoring for Provider Network Development Representatives in other states
Assisting with problem resolution related to provider claim, authorization and other issues
Perform other duties as assigned
Qualifications
What you can bring to Meridian:
Bachelor's degree required, or 5 years equivalent experience
One year of managed care experience required.
Two years of managed care experience preferred.
Knowledge of Meridian's philosophy, organizational structure and plan overview
Knowledge of Meridian's Practitioner, Hospital and Ancillary Agreements
Knowledge of Meridian's credentialing requirements for all providers
Knowledge of managed care reimbursement methods
Knowledge of Medicaid managed care, included but not limited to the applicable State guidelines, reimbursement and competitors
Knowledge of Meridian's provider manual, including policies and procedures
Computer skills, including advanced knowledge of Excel, Word, and Outlook software
Proven exemplary problem solving ability
Follow up skills, with a "do whatever it takes" attitude
Organizational skills
Presentation skills
Ability to communicate clearly and concisely both orally and in writing
Ability to work as part of a team while maintaining and exceeding individual goals and objectives
What Meridian can offer you: 
Our healthcare benefits include a variety of plans that are effective on the first day of employment for our new full-time team members.  
Opportunity to work with the industry's leading technologies and participate in unique projects, demonstrations, conferences, and exclusive learning opportunities. 
Meridian offers 401k matching that is above the national average.  
Full-time Meridian employees are eligible for tuition reimbursement towards Bachelor's or Master's degrees. 
Meridian was named Detroit's #1 Fastest Growing Company by Crain's Magazine, so it is a great time to get involved with Meridian.  
Equal Opportunity Employer 
#MSTR