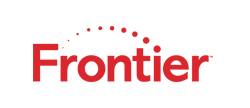 Network Engineer at Frontier Communications Corporation
CLARKSBURG, WV
Summary
Responsible for design of outside plant network from central office to customer premise, including underground, aerial and buried plant for new construction and maintenance activity in the Frontier network. This is a non-union position. 
General Duties
Duties may include, but are not limited to, the following:
Utilizing current and evolving technologies including digital loop carrier, broadband, and DSL to accomplish work assignments.
Utilizing personal computers and/or paper records to obtain information, design circuits and distribute circuit orders.
Utilizing automated design programs as warranted.
Interfacing with other organizations throughout the provisioning process in order to facilitate an accurate design.
Using OSP methods & procedures and multiple databases to prepare designs.
Utilize service order systems to resolve errors, assignment inventory, and DLC records, and hi-capacity circuits.
Using planning documents, field notes and multiple databases to analyze data and prepare specific estimates, routine work orders and/or other-defined projects for growth, relief, customer demand, and damaged plant in the outside plant network.
During physical field visits, individual must be able to identify/recognize incorrect or unsafe conditions and design proper corrective plant configurations.
Tracking and monitoring construction and other departments, which may include contractors, to assure timely completion of the engineering work orders and plans issued.
Using economically cost-effective methods and interfacing with multiple databases to ensure timely customer satisfaction of provisioning issues.
Utilizing computer assisted drafting tools, where available.
Required Education and Experience
Four-year Electrical Engineering degree highly preferred.
3+ years of experience designing OSP and electronic systems preferred.
Experience with Adtran, Calix, Fujitsu or Alcatel-Lucent equipment a plus.
PREFERRED CERTIFICATES / LICENSES
Project Management Professional (PMP) certification