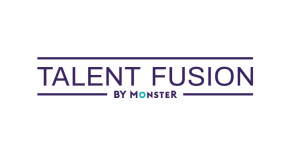 Network Engineer at Talent Fusion US
Dayton, OH
Network Engineer
Wright Patterson AFB (Dayton, OH) - Secret clearance
-Competitive salary, comprehensive benefits, match 401k, paid vacation, Employee Owned organization!
Infoscitex, a DCS Company, has an opportunity for a Network Engineer/Architect in Dayton, OH.
Essential Job Functions:
Identify the network requirements and draft a network architecture for the PMO, now and in the future.
Visit partner laboratories to gain an understanding of their environment, requirements and processes.
Relay the network requirements to the Gov't PM for use in programmatic activities.
Design and produce infrastructure network diagrams.
Lead associated RMF and ATO processes for network C&A.
Review, prepare, and update AIS certification and accreditation packages (Risk Management Framework).
Notify customer when changes occur that might affect AIS accreditation/certification.
Perform AIS self-inspections, provide security coordination and review of all system test plans.
Identify AIS vulnerabilities and implement countermeasures.
Perform routine audits.
Perform Account/System management through Active Directory and UNIX/LINUX.
Represent the customer on various technical review and inspection teams.
Conduct security surveys at subordinate facilities and gather pertinent security documentation for inclusion into system accreditation packages.
Coordinate, prepare, and track AIS inspections, reports, and responses.
Maintain AIS security records and prepare Co-Utilization Agreements for network nodes operating in government facilities.
Prepare reports on the status of security safeguards applied to computer systems.
Ensure AIS and network nodes are operated, maintained, and disposed of in accordance with security policies and practices.
Review, track, and conduct AIS training.
Program and key TACLANEs
Requirements:
Due to the sensitivity of customer related requirements, U.S. Citizenship is required.
At least a BS degree in Computer Engineer or a related field and at least 5 years of related experience. (We have multiple levels associated with this opportunity category. Candidates with varying degree and experience combinations may be considered for alternative classifications.)
Applicants selected will be subject to a U.S. Government background investigation and must meet eligibility requirements for access to classified information: TS/SCI.
Experience with classified and SAP networks.
Current certification: CompTIA Security+
Experience with the RMF and ATO processes.
In-depth knowledge of security policy/manuals and the appropriate DCIDs/JAFANs and other guiding policy documents.
Familiarity with cyber security and anti-tamper processes and procedures.
Desired Skills:
Although not firm requirements for consideration, we feel an ideal candidate would bring:
MS degree in Computer Engineer or a related field
Current certification CISSP
103,213 - 133,936 /year
Network Engineer / Architect
What is this?