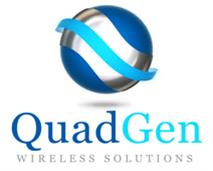 Network Engineer II at QuadGen Wireless
King of Prussia, PA 19406
Role and Responsibilities: 
Working knowledge of Tel labs 532 DACS, Tellabs 5500 DACS, Alcatel 1631/33/77 (anyone) and Cisco routers

Working knowledge of turning up and troubleshooting T1s

Working knowledge of TCP/IP, ATM and MPLS

Understanding of Layer 2 and Layer 3 technologies (Routing and Switching)

Perform 3G NodeS integration involving NodeS definitions on RSS 3206/3106, 3418/3518, DUW 6601 with RRUS, RNC 3810/3820, MSN- Tellabs 8860, Norte! MSC, OAM and OSS-RC, NodeS Integration on ATM, IP or MLPP backhaul, and NodeS migration from ATM to IP Sector or Carrier Add/Delete on RBS, RNC, MSC and OSS Site Creation/Deletion Of Node 8 in RNC, Check the status of sites at RNC end using OSS Implementing Power Splitting, Cross Sector Redundancy Feature, TMA modification & Sector reconfiguration

Optical Baseband Interface (OBIF)/ Radio Unit Interface (RUIF) Cabinet scripting & Integration

Giving online support to Site Techs for troubleshooting and integration

ATM transport activation and Traffic descriptor modification for Ericsson RNC T1 & Ethernet provisioning on NodeB/RNC & and ETMF/ ETMC card provisioning Alarm Troubleshooting & Fault Management of Ericsson 3G Node-6

Check Alarms, check traffic, check VSWR, restart sector, getting the Scrambling codes, Restarting RBS, RBS health checks, Faults and Corrections at RRU, performing Boot SW Reset using AMOS

Perform 4G NodeS, RBS 6000 integration using the Base Station Integration Manager (BSIM), Bulk Configuration Management (SCM), and Auto Integration Function (AIF) OSS tools

Define 51 & X2 Transport network parameters

Define Radio Network parameters

Familiarity with integration scripts preparation using the BSIM application & Customer Collection requirement (CCR) tool

Alarm Troubleshooting & Fault Management of Ericsson 4G eNode-B

Excellent understanding of Telecommunications and Data Networking theory (Traffic Theory, OSS Model, etc.)

Knowledge in ATM transport and experience with Tellabs 8860 MSN and/or ALU 7670 MSN.
115,445 - 141,799 /year
Network Engineer / Architect
What is this?