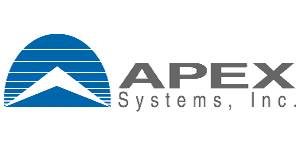 Network Engineer at Apex Systems
Lisle, IL
Job Description
Job #:
 1002649
Full time employmentRole Title: Network EngineerLocation:
Lisle, ILContact: Casey,

cduffy@apexsystems.com
Job Requirements:
Job Description
Work Experience/ Skills REQUIRED
Operational upgrades, troubleshooting, network monitoring, network analysis, and process improvement
Resolution of various network related trouble tickets
Work with Networking teams to perform various administration tasks such site decommissions, updating of network monitoring tools and monitoring
Collaborate with multiple technology disciplines and service towers including server computing, storage, database, cloud, and application developers
Monitor 600+ network interfaces and 11,000 total monitored devices, domestic and international via a network performance monitoring solution.
Deep knowledge with enterprise / managed service provider network solutions including Local Area Network (LAN), different Wide Area Network (WAN), Wireless (WLAN), and Virtual Private Networks (VPN) technologies. 
Practical experience with all common transport and routing protocols with a specific emphasis on BGP and OSPF being desirable.
Experience working with complex enterprise WAN environments, including the following topologies and protocols:  BGP with route reflector, OSPF, MPLS, GRE, IPSec, and WAN Acceleration.
Strong knowledge of Cisco IOS, familiarity with the Cisco product line, Cisco ISE, Radius, and TACACS.
Knowledge of network monitoring and management protocols
Excellent time management skills and the ability to multi-task
Strong analytical and troubleshooting skills.
Ability to work with minimal direction to achieve stated goals or assigned tasks.
Ability to work in and contribute to a team environment.
Excellent technical and non-technical writing skills and verbal communication skills
Candidate is required to have deep network operational knowledge to be able to very quickly assist with network operational tasks and troubleshooting.
Work Experience/ Skills
PREFERRED
Education
REQUIRED
More than 10 years networking experience
Knowledge of Software Defined WAN. 
Prior experience with the administration and troubleshooting of large enterprise networks or large managed service provider network. 
Will there be remote work: No
Please include a detailed description of the contractor's work schedule:
Monday
Tuesday
Wednesday
Thursday
Friday
Saturday
Sunday
x
x
x
x
x   
Will the role include:
Additional Details: Candidate is required to have deep network operational knowledge to be able to very quickly assist with network operational tasks and troubleshooting        
EEO Employer
Apex Systems is an equal opportunity employer. We do not discriminate or allow discrimination on the basis of race, color, religion, creed, sex (including pregnancy, childbirth, breastfeeding, or related medical conditions), age, sexual orientation, gender identity, national origin, ancestry, citizenship, genetic information, registered domestic partner status, marital status, disability, status as a crime victim, protected veteran status, political affiliation, union membership, or any other characteristic protected by law. Apex will consider qualified applicants with criminal histories in a manner consistent with the requirements of applicable law. If you have visited our website in search of information on employment opportunities or to apply for a position, and you require an accommodation in using our website for a search or application, please contact our Employee Services Department at 844-463-6178-6178.