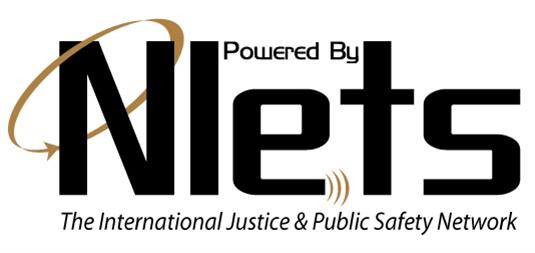 Network (NOC) Analyst at Nlets - The International Justice and Public Safety Network
Phoenix, AZ 85085
Nlets is a 50 year old not-for-profit with a business model for the interstate exchange of criminal justice information for justice and public safety professionals and a new and growing business model reaching more customers in both the governmental and private sector with over 2.1 billion messages exchanged in 2018. We are seeking a highly skilled and enthusiastic individual, but even more importantly someone who is enthusiastic about using their hard won skills making a difference; making America safer; catching the bad guys and keeping law enforcement officers safe in both the US and Canada.
The Network Analyst is a key member of the Nlets team. This position entails monitoring and maintaining WAN/LAN and associated network nodes; responding to alerts; isolating and correcting network service fault conditions; coordinating with customer service, communication providers, equipment vendors, system administrators, and network service providers to correct fault conditions; escalating complex failure conditions to network engineering or server administration for resolution; maintaining network management systems, tools, and network documentation; tracking and reporting on network preventative and remedial maintenance activities; and generating statistical and administrative reports on network reliability and utilization.
Key Areas of Responsibility
Assists Users in resolving technical error(s) not directly under the control of Nlets.
Assists staff, Users and vendors through applying operational technical knowledge of system and operations using server, personal computers, telephone lines, and e-mail systems effectively communicating verbally and written
Utilizes Servers, personal computers, software and reference manuals to monitor computer system network
Records problems encountered and techniques used to solve for future reference.
Analyzes problems and, depending on problem complexity and resolution time constraints, solves or escalates to the appropriate team.
Under supervision, troubleshoots critical system and application problems
Upon notifying managerial staff immediately of emergency system needs, evaluates and troubleshoots under the direction of management any type of system and/or network outages
Monitors computer room safety and security verifying environmental equipment is operating as prescribed equipment, staff, sensitive information and files unique to the organization's functions
Team participant in assisting other analysts ensuring the effective and efficient operation of the network and system
Team participant in assisting technical support personnel providing testing resources for the installation of new hardware and software; coordinate changes that are made utilizing server, personal computers, reference manuals, cabling and error logs
Assists contracted customer engineers during scheduled downtime, outages, and critical/emergency situations
Maintenance duties of system hardware and software, testing patches, updates/upgrades and new releases, and ensures all system backups are performed according to schedule.
Key Requirements
MUST PASS 10-PRINT FBI BACKGROUND CHECK
Cisco Certified Entry Networking Technician (CCENT) or Above
Microsoft Technology Associate (MTA) or Above
A.S. in Computer Science or 3 years of support experience in a network environment
Knowledgeable of Network Services Protocols and networking concepts and components
Advanced knowledge and use or network protocol analyzer
Knowledge and hands on use of Network and System monitoring tools
Ability to read and understand XML/NIEM desirable
Excellent customer service with strong communication skills

Full- and Part-Time Available ($20 - $30/hr.)
Generous benefits package & bonus eligibility

Send resume to: hr@nlets.org
Location: North Phoenix, Arizona (85085)
$20.00 - $30.00 /hour
Generous benefits package & bonus eligibility