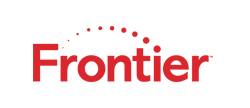 Network Operation Center (NOC) Specialist II at Frontier Communications Corporation
ROCHESTER, NY
About Frontier Communications: 

Frontier® Communications provides communications services to urban, suburban, and rural communities in 29 states. Frontier offers a variety of services to residential customers over its FiOS® and Vantage™ fiber-optic and copper networks, including video, high-speed internet, advanced voice, and Frontier Secure®  digital protection solutions. Frontier Business™ offers communications solutions to small, medium, and enterprise businesses.
Job Description: NOC Specialist II – A Shift
 The NOC Specialist is an employee of the Tier 2 IP-Data Networks team. Primary responsibility is break/fix support in a 24/7 environment of Frontier's national data backbone.
In this role, the NOC Specialist will be responsible for troubleshooting network routers, DSLAMs and ATM/Ethernet switches, as well as metro-e and FIOS services, to isolate the trouble and take the appropriate action to resolve or escalate. It requires highly technical skills along with the ability to interact with internal and external customers, vendors, engineers, operations and all levels of management.
Day-to-day work responsibilities:
Serve as an escalation point for our Tier 1 NOC Organizations (Commercial NOC North and South, the Allen NOC, MCO, IHD), as well as work with Tier 3 support and engineering as required for specific network or equipment issues
Isolate, troubleshoot and resolve advanced network issues on Layer 1, layer 2, and layer 3 network devices (DSLAMS, aggregators, ATM switches, Ethernet switches, routers)
Work with field technicians and local management to assist in the resolution of equipment or network level outages
Engage in network outage bridge calls to troubleshoot and resolve large network outages
Utilize, manage and maintain network and performance monitoring tools to ensure network reliability.
Utilize element management systems (EMS) to manage the DSLAM and switch network (Adtran, Alcatel, Calix, Naviscore, and next-gen)
Perform Root Cause Analysis (RCA) for network outages that require details on what caused an outage, what was done to resolve it and what can be done to reduce impact or prevent future occurrences
Provision daily IP address assignments, allocate and provision IP assignments for RTO's, allocate and provision IP assignments for Frontier Static IP customers
Other duties as assigned
Requirements:
2 years of network monitoring, support or administration experience
4 year degree in Computer Science / Information Technology or equivalent work experience in related field
Great communication skills, both oral and written
Ability to work cooperatively in a team environment
MUST be able to work any shift in a 24/7 environment
Shift work and on-call (weekends and holidays) are required
Highly desirable experience:
Experience maintaining and troubleshooting FIOS and OLT equipment/configuration
Experience supporting and maintaining ATT Uverse equipment and service
Experience troubleshooting and maintaining Metro-E circuits/equipment
Cisco and Juniper router experience
Experience configuring and supporting DSLAM's: Adtran/Calix/ALU/Tellabs
ATM/Ethernet switch experience: Ciena/ALU/Cisco
Working knowledge of MPLS networking
Ethernet, ATM, routing experience
Experience with major Internet protocols such as TCP/IP, UDP, DNS, DHCP, BGP, OSPF, ICMP and RADIUS
Knowledge of the following networking concepts: OSI model, IP sub-netting, DNS, ATM, Ethernet, troubleshooting processes, DS3/OC3/GE circuit troubleshooting
Additional experience:
Programming and scripting languages
Telecommunications Network Operations Center
Planning, engineering, and provisioning
Project Management
Certifications:
CCNA/CCNP
JNCIA/JNCIS
MEF-CECP
Any vendor specific certifications (Adtran, Calix. ALU, etc.)