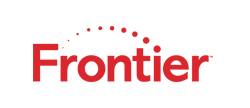 Network Operations Supervisor at Frontier Communications Corporation
MIDDLETOWN, CT 06457
Summary of Position: 
Responsibilities:
Oversee the installation and construction of outside plant line and cable facilities.  Supervision of company and contract forces to ensure that projects are constructed in a timely manner and those projects are in compliance with Frontier's construction, service, quality and safety standards. Accountable for daily coordination with the Operations Center and Network Engineers, material disbursements, time sheet approval for contractors and company forces and other duties as assigned by the Manager or Director of Engineering.
Requirements:
Minimum of 5 years' experience in OSP engineering and construction. Prefer degree in business, management or telecommunications.
Prior experience with managing people, meeting schedules and deadlines.
Strong written, oral and interpersonal skills; ability to interact with all levels of the organization.
Ability to lead, motivate and influence others.
Analytical and critical thinking skills.
Experience and knowledge of capital project management, practical experience with Outside Plant Engineering and Outside Plant Construction to include cable placement, line work and splicing.
Familiar with federal and state regulations.
Must be knowledgeable with various test equipment required for the test and turn-up of cable (Copper and Fiber).
Excellent organizational skills, ability to multi-task and follow up.
Ability to work outdoors in inclement weather, extended driving and carrying/lifting of moderately heavy objects.
Willing to work overtime, be on call periodically, including nights/weekends as needed to accomplish goals and objectives. Overnight travel will be required occasionally.
Employee Relations:
Consistently provides feedback and direction to staff to ensure employee development, engagement and business knowledge.
Leverages all employee communication vehicles and opportunities to obtain feedback on departmental goals and standard processes to engage and to hold employees accountable to overall business operations, processes and results.
Ensures employee advocacy and a positive work environment by listening and responding to employee feedback, issues, questions and concerns in a timely manner.