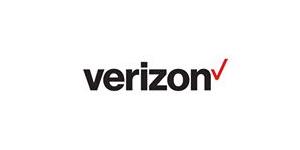 Network Security Developer at Verizon
Ashburn, VA 20147
What you'll be doing...
Verizon is seeking a talented, motivated, and self-driven individual with development skills in supporting various aspects of the vulnerability management platform. The selected network security developer candidate will be responsible for the design & maintenance of network security end-to-end vulnerability reporting & scanning applications, including implementation of architectures, systems, configurations, controls, policies, and processes to ensure that Verizon's global networks and customers are protected against cyber security threats.
Responsibilities:
Work within the Verizon Network Security organization to develop and enhance existing vulnerability management applications, reporting, and threat analysis capabilities. Collaborate with fellow team members, internal groups, and vendors in the development, integration/implementation, and documentation of network security systems or processes that aid in the protection or detection of threats against our network. Ensure security compliance positioning and design for all our projects are at the forefront of current security practices. Implement the delivery of new system designs into the existing infrastructure, whilst ensuring the stability and scalability of the installed systems base. Provide 1st & 2nd level support of security hardware & applications we're responsible for.
What we're looking for...
You'll need to have:
Bachelor's degree or four or more years of work experience.

Four or more years of relevant work experience.

.NET or relevant object oriented development experience.
Even better if you have:
A degree.

Knowledge with front-end technologies (JS, HTML5, CSS).

Strong knowledge of relational SQL database use and design.

Strong knowledge of networking (TCP/IP, topology, and security).

Ability to provide solutions for technically complex issues and understand their impact in a broad business context.

Knowledge of network addressing (both IPv4 and IPv6).

Knowledge with VB.NET, JAVA, CSS, HTML, Classic ASP, Perl, BASH, Python, etc.

Experience with code versioning tools.

Familiarity with Linux or other Unix-like systems.

Experience with management of scanning security technologies (i.e. Tenable Nessus, Nexpose Rapid7).

Knowledge of industry best practices in enterprise-class software development and agile methodology.

Strong knowledge about relevant security industry solutions and developments for security technology within scope of infrastructure.

Ability to learn a new technology and drive it from ideas through deployment and integration to fully automated and operationalization

Ability to be organized and have the ability to multitask, take direction, prioritize, and manage multiple activities / tasks to achieve objectives.

Excellent oral, written, and interpersonal skills. Ability to present and communicate with superiors and peers.
22CyberNET
When you join Verizon...
You'll have the power to go beyond – doing the work that's transforming how people, businesses and things connect with each other. Not only do we provide the fastest and most reliable network for our customers, but we were first to 5G - a quantum leap in connectivity. Our connected solutions are making communities stronger and enabling energy efficiency. Here, you'll have the ability to make an impact and create positive change. Whether you think in code, words, pictures or numbers, join our team of the best and brightest. We offer great pay, amazing benefits and opportunity to learn and grow in every role. Together we'll go far.
Equal Employment Opportunity
We're proud to be an equal opportunity employer- and celebrate our employees' differences,including race, color, religion, sex, sexual orientation, gender identity, national origin, age, disability, and Veteran status. Different makes us better.