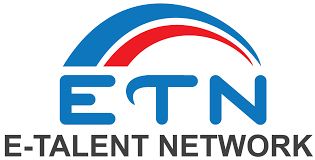 Network Security Engineer / Analyst from E-Talent Network
Oakland, CA 94612
Job Title: Network Security Engineer / Analyst
Location: Oakland, CA 94612
Duration: 6 Months
Roles & Responsibilities:
Performs Information Technology (IT) security functions associated with designing and maintaining a secure and reliable network infrastructure.
Works independently to identify and remediate potential threats and maintain security of internal and external networks; and in a team environment to accomplish larger department goals.
Required Qualification:
A Bachelor's degree in computer science, management information systems or related field. Additional experience beyond the minimum may be considered in lieu of the required education on a year-for-year basis.
Required Experience:
Six years of recent and verifiable experience in Information Technology, including two years in security infrastructure.
Required Skills:
Principles and practices of computer networks in virtualized client-server, and operating environments consistent with current technologies
PCI-DSS controls, and procedures for maintaining compliance
Security analysis tools and techniques
Cisco and Fortinet security products including firewalls and IDS/IDP sensors, Cisco routers, switches, and wireless LAN controllers
Active Directory authentication including Radius, TACACS, and Kerberos
Change control concepts in a highly regulated environment
VMware and Windows hardening, as well as client OS hardening
Large or complex Firewall and IDP/IPS environments
IPSEC and IKE security protocols
Windows security tools and products including PKI and ISA
Security concepts including Netlogon logging, and Group Policy
Third party security tools including Carbon Black
Security websites and vulnerability disclosure reports from Mitre, SANS, Security Focus, Microsoft and Cisco
Virus breakout mitigation and prevention.
About our Company: -
E-Talent Network is responsible for carrying out the recruitment process and is a service provider for 22nd Century Technologies.
22nd Century Technologies is a business enterprise that supports demanding staffing programs for Corporations and State and Local Government Agencies. Its journey began in 1997 by supporting large Federal contracts which nudged us in the direction of creating large candidate pools across the country. Over the last 20 years, we have built a strong business model that is carefully constructed to deliver on multiple facets. We have proven past performance of providing services that exceed our clients' expectations. Today 22nd Century technologies supports clients in all 50 states and has grown to be a company that is trusted and sought for providing a complex mix of workforce solutions. With a firm grip on the entire spectrum of staffing solutions, we have placed more than 500,000 skilled resources and delivered 15 million+ man-hours.
"22nd Century Technologies is an Equal Opportunity Employer" and "US Citizens & all other parties authorized to work in the US are encouraged to apply."
E-Talent Network is proud to service TSCTI recruitment needs with Our Global Delivery model with 110 recruiters, data miners and research analysts working across multiple time zones is backed by an internal database of 2.4 million resources across all major industries.
$126,389.00 - $151,849.00 /year
Network Engineer / Architect
What is this?