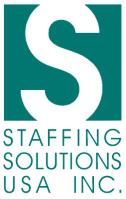 Network Security Engineer Consultant at Staffing Solutions Usa, Inc.
New York, NY
NETWORK SECURITY ENGINEER CONSULTANT
One of our clients in the financial industry is seeking a Consultant for at least a 1 year contract. You will work on technical projects to do engineering and provide support.

Scope: LAN Datacenter, WAN, MAN, LAN USER, ADSI, ADSL, Cisco telephony
Knowledge of Cisco Technology.
Checkpoint Firewalls, Fortinet
F5 and Citrix Loadbalancers
McAfee, Web Gateway
Projects including...... Production Support, Cybersecurity remediation and documentation.
SEND YOUR RESUME TO CLIFF@SSUSA.COM
                    MENTION JOB 927 IN THE SUBJECT BOX                                                                                           
125,684.00 - 154,464.00 /year
Network Engineer / Architect
What is this?