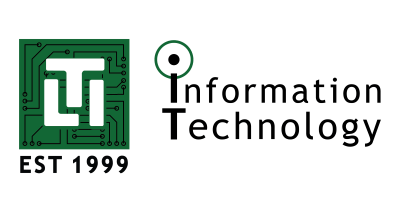 Network Technician at LTI Information Technology
Cambridge, MA 02139
Seeking entry level Network Technician to join our team! Role is heavily centralized supporting end-users infrastructure support requests. Role is located onsite at 64 Sidney Street, Cambridge MA, 02139.
We are looking for someone with a foundation in troubleshooting basic computer and server issues demonstrated through education, work experience, or certification. Ideal candidate must be flexible, learn quickly, and have strong interpersonal skills.

Candidate is expected to travel to main office in Michigan for one week of on boarding, and up to one week per year for additional training. All qualified travel expenses will be paid by LTI-IT.
Essential job functions:
Basic desktop and Windows Server maintenance/troubleshooting
Perform routine network maintenance
Application troubleshooting
Support line-of-business applications
Help desk management
Qualifications:
Demonstrated experience of networking, hardware, and software as shown by one or more of the following: job experience, education, or certification
Strong troubleshooting and critical thinking skills
Strong interpersonal and customer service skills
Familiarity with ConnectWise Manage software a plus
Work conditions:
Position averages 40 hours per week (full-time salaried position)
Occasional weekend/after-hours work
Work site is located at 64 Sidney Street, Cambridge MA, 02139
Moving of IT equipment weighing up to 55 pounds
Benefits:
We offer a platinum level health plan through Blue Care Network (PPO), dental coverage through Delta Dental, and vision coverage through Eye Med
Paid vacation, sick time, holidays, and 401K
Company provided laptop, tech backpack and smart phone
Access to technical training, certification exams, and a large team of technically diverse individuals
$40,000.00 - $50,000.00 /year
Medical (PPO), dental, vision, life insurance, 401k