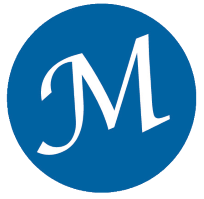 Network Technician at Mattson Resources
El Toro, CA 92610
Job title:
Network Technician/Provisioning Specialist- Security Equipment
Innovative technology company in Lake Forest, CA is looking for a Network Technician/Provisioning Specialist- Security Equipment to join their team.
This is a direct hire role.
Essential Job Functions:
Manage SIM cards by checking for errors in the Navision database; Verify if customer paid for monitoring; ensure the device status for new and old devices are set correctly; Ensure that a new record has been created for any newly installed SIM; Activate SIMS
Run Scraper Software to compare data in Navision to Event Monitor Server; Look for new active devices, approve data transfer to EMS, and verify any new entities (Parent/Stores)
Check Navision table for errors; Correct any errors found in Navision database after running scraper by comparing SMT to quote, service order, or sales order; Verify device status for new device and replaced device; verify new device is a new record; Verify paid fee status
Check for orphan devices on Event Monitor Server; Resolve connection issues; Verify device configuration on Event Monitor Server through Subscription Type, Line Power, Reception, and Line Resistance
Verify device parameters on Event Monitor Server to ensure the modem is not going over set data usage, regulate excessive data packets and check for duplicate device IDs
Activate international SIMs; Manually create entity, store and device; Assign active SIMS; Isolate and resolve modem connection problems; Look for stores with above average alerts; Research reception; Cell tower location; Antenna/transmitter location; And signal interference
Isolate and resolve transmitter issues through hardware faults and monitoring excessive alerts
Isolate and report antenna line issues
Support Field Service Techs; Verify SIM/IMEI; Verify service complete (alert has cleared); Verify line stability; Check line VDC is greater than 3 volts and stable; Assist technicians in troubleshooting device connections, device parameters, and problem units
Requirements:
To perform this job successfully, an individual must be able to perform each essential duty satisfactorily. The requirements listed below are representative of the knowledge, skill and/or ability required. Reasonable accommodations may be made to enable individuals with disabilities to perform the essential functions.
2+ years of IT/Networking experience
Security Camera/IP Camera experience is desired
Computer skills, including software used in this office (Navision/ Microsoft Dynamics NAV, Word, Excel, PowerPoint, Outlook, Smartsheet)
Uncompromised approach to and respect for confidentiality
Unquestionable workplace ethics
Professional demeanor on telephone, within Corporate and Distribution Center location contacts and with all external vendors and candidates.
Own all assigned tasks
Welcoming, positive and inclusive attitude
Ability to communicate with, and work effectively through other people at all levels of the Company
Highly organized, detail-oriented, and great follow-up and follow-through skills
Accuracy in scheduling and maintaining calendars, tracking report information, calculating certain metrics
Ability to multi-task and prioritize effectively without continuous supervision
Skills & Abilities:
Exemplify excellence in professionalism in all aspects of day-to-day duties and responsibilities
Communicate warmth, understanding and helpfulness when interacting with all internal and external contacts
Highly self-aware and open to learning about personal effectiveness in the workplace and on teams
Exhibit a cheerful, positive, loyal, team-member attitude toward the purposes, programs, policies and goals of the Company.
Respect for lines of communication and internal protocols
Constantly strive to improve performance, effectiveness of the Accounting team, and ultimately the company
Language Skills:
Ability to read, analyze and interpret documents such as safety rules, operating and maintenance instructions, and procedure manuals. Ability to write routine reports and correspondence. Ability to speak effectively to all team members and levels within the organization.
Math Skills:
Ability to add, subtract, multiply and divide in all units of measure, using whole numbers, common fractions and decimals. Ability to compute rate, ratio and percent and to draw and interpret bar graphs.
Reasoning Ability:
Ability to apply common sense understanding to carry out instructions furnished in written, oral or diagram form. Ability to deal with problems involving several concrete variables in standardized situations.
*Local Candidates Only*