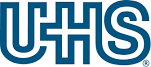 New Mexico Adult and Senior Psychiatrist opening at Universal Health Services
Las Cruces, NM 88012
Mesilla Valley Hospital is a free-standing psychiatric hospital in Las Cruces, New Mexico that provides mental health and drug & alcohol addiction services for adolescents, adults, and seniors.  Mesilla Valley Hospital has been in operation since 1987, serving those in need of treatment for a variety of psychiatric and substance abuse issues
Mesilla Valley Hospital is currently recruiting for a General Psychiatrist in Las Cruces, NM to join our expanding Inpatient services. The majority of the patients to be seen are older adults diagnosed with mental health issues. This position offers great flexibility for physicians in terms of compensation, with a choice to be either employed by the facility or to work as an Independent Contractor. Physicians at Mesilla Valley Hospital work in a collegial, supportive and caring environment that offers work/life balance. There is opportunity for professional and personal growth working with a diverse patient population, other physicians, clinical staff and administration.
THE POSITION DUTIES
The Psychiatrist responsibilities for Inpatient work is initial evaluations and assessments, treatment team leadership and daily care of adult patients. This is a fulltime employed position but an independent contractor model can also be offered.
A highly competitive compensation package will be offered consisting of:
Base Salary; bonus structure; malpractice insurance coverage; paid time off; matching 401k; CME package, health insurance package; relocation package if needed; sign-on bonus; student loan assistance; employee stock purchase plan
QUALIFICATIONS:
The qualifications for the position are the minimum requirements needed to be successful in the position. The level of experience and expertise for the job is determined by the current amount of expertise in the unit/department. If training or experience is not required but would be desirable, it is listed as preferred however; persons without preferred background will be considered in the hiring process.
Education, Training & Experience (includes licenses or certifications).
MD/DO degree from an accredited program required;

Board certified or Board Eligible in Psychiatry required

Licensed to practice in the State of NM or the ability to obtain an NM medical license

Minimum of 4 years of practice/training experience

Meets all credentialing criteria required by participating physicians
Mesilla Valley Hospital, is owned and operated by a subsidiary of Universal Health Services, Inc. (UHS) the nation's largest facilities based behavioral health provider. www.uhsinc.com. 
Daniel Wilson
Physician Recruiter
Universal Health Services, Inc./Mesilla Valley Hospital
O: 629-208-5539
C: 615-554-0073