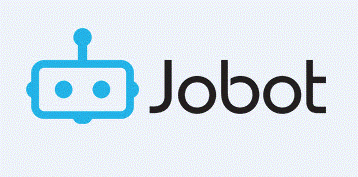 News Desk Planner - Global News Gathering and Planning - International News at Jobot
Washington, DC
News Desk Planner with planning and international news gathering experience.

This Jobot Job is hosted by: Steve Eskovitz
Are you a fit? Easy Apply now by clicking the "Apply at employer's site" button and sending us your resume.
Salary: $70,000 - $85,000

A bit about us:

We have an outstanding career opportunity for a News Desk Planner with planning and international newsgathering experience to join an exciting and growing International News Organization located in the Washington, D.C. area.

We are searching for a News Desk Planner who can maintain a keen focus on and awareness of global news events with a focus on Asia and North and South America.

This includes working with correspondents on story development and help with field production as needed as well as work with a strong team of daily and planning editors collaborating on finding original story content.

Must possess a clear understanding of TV news production including editorial, logistical and operational techniques.

Why join us?

We offer an industry competitive compensation package along with a comprehensive benefits plan.

Job Details

Responsibilities:


Take editorial lead in the planning process looking for original stories and content.
Work on coverage plans for major events.
Communicate clearly with director, planning and desk editors on coverage plans.
Handle logistics for correspondents, including, but not limited to travel, accreditation and visas.
Constantly track correspondent assignments, shooting and delivery schedules.
Develop and maintain a close familiarity with issues and personalities influencing news events in North and South America, as well as in China and Asia-Pacific.
Planning both short and long-term coverage on a global scale.

Requirements:


College degree in mass communications or journalism preferred.
Must have at least 3+ years network or major market newsgathering and planning experience.
Strong organizational skills required.
Excellent oral and written communication skills required.
Should have a working knowledge of the issues, lifestyles and culture that are unique to China.
Possess an understanding of and appreciation for a multi-national, multi-cultural work environment.
Must have unrestricted work authorization to work in the United States.

Desired Characteristics:


Keen interest in Asia Pacific and South America and North America.
International news gathering and television field experience a plus.
Must be able to work weekends and evenings.


Interested in hearing more? Easy Apply now by clicking the "Apply at employer's site" button.
70,000.00 - 85,000.00 /year