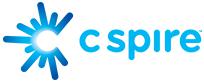 Night Auditor Holiday Inn Boston Peabody at C Spire
Peabody, MA
Job Description:
The Holiday Inn Boston Peabody is looking for a Night Auditor to join our team.
Prepare daily Restaurant Revenue Report data by auditing Micros tapes/journals to breakdown revenue, covers, waiters' fees, tips paid out and settlements by type and cashier.

Run audit reports/journals from the mainframe, the Micros computer, and the system for automated credit cards.

Make corrections and adjustments and handle all computer problems that might occur throughout their shift.

Input onto the PC revenue/expenses/allowance to generate the daily reports such as the Guest Ledger Summary and the Daily Restaurant Summary.

Balance all revenue and settlement accounts nightly, maintain files and reset the system for next day operations
Ensure all reports and back-up vouchers are complete and files properly.
Ensure all necessary copies of documents/back-up and reports of daily work are distributed to the proper person.
Review and correct discrepancies in the Front Desk System.
Coordinate with the front desk and restaurants/bars closing to facilitate a smooth operation of file maintenance and reset of system totals for next day operations.
Perform other related duties as assigned.
Experience and Skills:
Knowledge of accounting operations to include all aspects such as accounts receivable, accounts payable, etc

Basic mathematical skills and ability to operate a 10-key by touch.

Ability to effectively deal with guest and employee concerns in a friendly and positive manner.
Ability to access and accurately input information using a moderately complex computer.
Ability to read, write and speak English sufficient to understand and communicate with employees and guests.