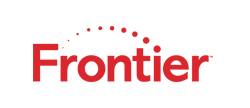 Noc Specialist II at Frontier Communications Corporation
ALLEN, TX
Job Description
Incident Management Team (IMT) Transport Specialist
Summary
Frontier Communications provides communications services to urban, suburban, and rural communities in 29 states. Frontier offers a variety of services to residential customers over its fiber-optic and copper networks, including video, high-speed internet, advanced voice, and Frontier Secure® digital protection solutions. Frontier Business™ offers communications solutions to small, medium, and enterprise businesses.
The mission of the of the Network Operations Center is to serve our Customers by performing surveillance and maintenance of the Frontier network on a 24x7x365 basis. The Network Operations Center (NOC) teams will ensure timely acknowledgement of network anomalies and failures and will follow documented methods to ensure efficient and timely resolution to each network incident. The teams will also take proactive measures to ensure the integrity and stability of the network, as well as provide technical support to all Frontier organizations.
(NOC) Incident Management Team General Duties
The Incident Management Team is a team within the Frontier's Network Operations Center (NOC). They include members from the three primary disciplines contained under the umbrella of Frontiers (NOC).  These disciplines are broken down by technology and include the following;
The TDM/Switch group, responsible for POTS/TDM/Switching equipment including all ancillary remote equipment, and Central Office Power Equipment.
The Transport group responsible for, Frontier's Fiber Optic network equipment including all ROADM, DWDM/CWDM, Packet Optical, Sonet transmission, Digital Cross Connect, GPS Timing, and Asynchronous transmission equipment.
The Data group responsible for Frontier's High-Speed Internet Networks, VOIP networks and associated Voice mail platforms, Metro-Ethernet Networks, and Core Backbone Networks.
 The primary function of this team is to coordinate with the parties involved, communicate the status, and facilitate the restoration efforts of network anomalies and failures within Frontier's networks. This team will engage both internal Frontier Teams (i.e. Operations Dispatch Center for Field technicians, Local Managers, or Tier II for the impacted technology) and External Inter-Exchange Carriers to ensure efficient and timely resolution to each network incident. This team will use our internal network monitoring tools to assist with trouble shooting, perform additional triage, and validate network incident restoral.
 Each Prioritized Network Incident is given a timed restoral goal or Service Level Agreement (SLA's). It is the job of the Incident Management team to ensure that the NOC meets the overall SLA's of each Network Incident based on Customer Impact and Network Condition. The Transport Specialist position will be focused on Frontier Transport Network equipment including all ROADM, DWDM/CWDM, Packet Optical, Sonet and Asynchronous transmission equipment.  
 Responsibilities
Actively address all network incidents within the IMT Transport area of responsibility (organized within a work que) to verify each network incident has been triaged correctly, accurately reflects the state of the network, is progressing toward restoral, and escalate for assistance or communicate any road blocks for all network incidents exceeding its SLA. It is critical that defined fields and troubleshooting status notes are clearly and concisely documented as these are used for communicating status to both Frontier organizations and customers.
Follow documented checklist and timelines for Network Incidents based on the Customer Impact and duration of Network Incident.
Engage for assistance, status or escalate as needed with the individual teams within the NOC Organization, and within Frontier internal organizations as needed for trouble restoration (i.e. Dispatch for Field technicians, Local Managers, Engineering or Frontier's Customer Facing organizations such as the TSO, and CCSC.)
Establish, maintain, and document the progress of trouble shooting call bridges. Trouble shooting call bridges are actively led and managed to ensure all resources are working to resolve the network incident and effectively collaborating.
Engage the appropriate teams for participation on the trouble shooting bridge based on technology, customer impact and duration of the Network Incident.
Ensure that inbound call hold times from field technicians responding to Network Incident dispatches do not exceed establish guidelines.
Engage Frontier's Inter-Exchange Carriers as needed to address Network Incidents in their networks impacting the Frontier network.
Skills Required
Minimum of 3-5 years working experience in one of the following environments; central office maintenance, central office equipment installation, network engineering, network provisioning and or Tier I technical support working with Telecommunications Transport equipment.
BA/BS degree in Information Technology/Computer Science, Business Management or related field or equivalent work experience.
The candidate will be required to understand and work within various Network architectures and protocols that support Frontier's Transport Network. These technologies include but are not limited to SONET, DWDM, ROADM, Digital Cross-Connect (DCS), asynchronous multiplexer, channel bank, network timing (BITS), and DLC.
The candidate will be required to log directly into the equipment to validate or triage the state of the network. The types of equipment the candidate will be required to have direct knowledge of is including but not limited to Infinera 7100, Ciena Z-series family of Roadm/Packet Optical equipment, Fujitsu FLM and Flashwave Families, Nortel/Ciena, Alcatel/Lucent FT-2000, and DMX Family of Sonet Transmission Equipment.
Strong communication skills both written and verbal. The candidate will need to have the ability to document and articulate technical recommendations to a variety of audiences and skill levels.
Ability to understand the impact, address, and prioritize outage and network anomalies efficiently and effectively.