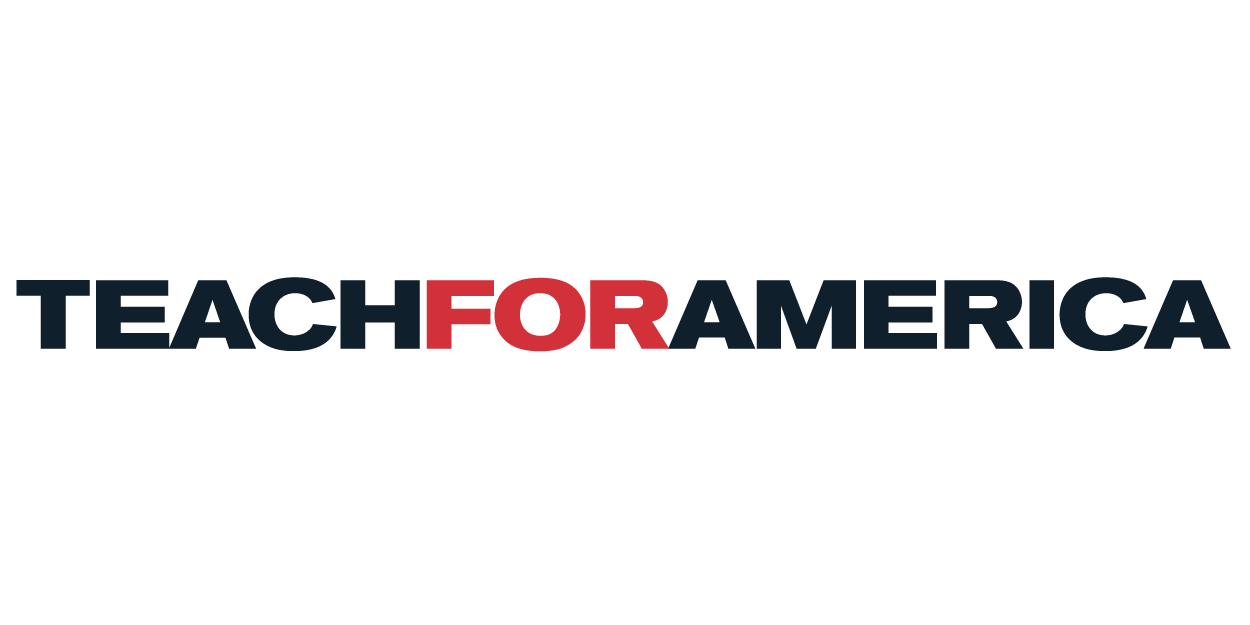 Non-Profit Career (Teach for America Corps) - Serve Communities in Need & Change Lives - Recent Graduates at Teach For America
Richardson, TX 75080
Non-Profit Career (Teach for America Corps) - Serve Communities in Need & Change Lives - Recent Graduates
As a Teach For America Corps Member, you will have the privileged and unique opportunity to inspire and impact the education of young children by serving in a full-time salaried position as a teacher in a low-income community within the US.
Each year, thousands of diverse leaders across the country, from Graduating College Seniors across all majors to Experienced Professionals from both the public and private sector and across all professions including (but not limited to) education, nonprofit, management consulting and healthcare apply to become a Teach For America Corps Member.
Our network of corps members teach for a minimum of two-years at the preschool, elementary, middle or high school level and across one or more subjects including (but not limited to): science, math, computer science, STEM, humanities, language arts, English, reading, special education, Spanish/bilingual education, ESL, history, social students and more.
No matter your academic major or career background, we believe that your unique experiences and skills can play a vital role in ensuring that kids in high-need communities receive a quality and excellent education.
What You'll Do
Throughout your two-year commitment, you will work in partnership with parents and other educators to set ambitious goals for your students and support them on their journey, while reimagining education and your role as a leader and partner in the classroom, community and beyond.
With TFA's formal and high-quality training, unparalleled support network, ongoing coaching, mentorship and leadership development, you will have a profound and measurable impact on the academic and personal growth of your students.
Where You Will Teach
Teach For America works in 51 communities across the country, from urban to rural, from New Haven to Hawaii and South Dakota to the Rio Grande Valley (and quite possibly the community you're located in today). Across the US, TFA corps members are challenging the status quo and what is possible for our nation's students.
Benefits
Benefits vary by school (e.g., medical, dental, vision, flexible spending, life insurance, retirement plans etc.)
Opportunity to inspire, impact and make a difference in the lives of children everyday
Minimum Requirements
Strong academic performance: Minimum cumulative 2.5 GPA or higher
Bachelor's degree by June 2020 or earlier
Must be a citizen, national, or legal resident of the United States or have DACA status
While a background in education is not a prerequisite for you to apply, you will be required to complete any necessary steps to become highly qualified in the subject(s) you will teach. You may also be required to work towards a full teaching certification during your two-year commitment.
Teach For America may be a strong a fit if:
You believe that every child in America should have access to an excellent education and equal opportunity to learn and grow, regardless of race, ethnicity, location, or socio-economic background.
You have proven leadership experience and a history of achievement.
You have a desire to strengthen communities and empower future generations.
You are looking for a meaningful job and next step in your career where you can make a difference
You want to continue to build your professional skills while helping children and communities create enduring change.
Who We Are
We are Leaders. Educators. Mentors. Entrepreneurs. Community Members. Changemakers. Together, we see the potential in every student in this country—no matter what.
Teach For America is a national network of diverse leaders working in partnership with local communities across the country to expand educational opportunity for children. For almost 30 years, Teach For America has recruited outstanding leaders to become TFA "corps members" who commit to teaching for two years in a low-income community, where they confront both the challenges and joys of expanding opportunities for kids. Today, Teach For America is a force of nearly 60,000 alumni and corps members committed to reimagining education and realizing the day when every child has an equal opportunity to learn, grow, influence and lead. 
Click Apply to take the first steps toward an impactful and meaningful career.