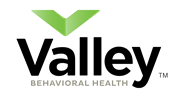 Non-Profit Mental Health Therapist (Full-Time/Benefited) - Boise, ID at Valley Behavioral Health
Boise, ID
What's in it for you?
Flexibility in Schedule: 

Monday - Friday with remote work available 

Pay: Dependent on licensure and experience, will be discussed during the interview
Location: Boise, ID
Great Benefits Package

 

Health, dental, vision, and pet insurance

Matching 401k

15 days PTO, with paid holidays and flexible wellness days

 

Advancement: Internal mobility and professional education opportunities

Valley will provide supervision hours!
About the Position
Valley Behavioral Health is expanding to the Boise Idaho area!  Valley will provide therapy, medication management, and case management services to the Medicaid clientele around the Boise area. Take a look at what Valley Behavioral Health offers www.valleycares.com
As a therapist within this role, one's job responsibilities include:
Provide individual, group, mental health, and/or substance abuse therapy for assigned caseload 

Respond professionally as you provide compassionate, proactive, crisis intervention for walk-in clients as well as responding to individuals who call in crisis requesting services or needing emergency intervention

Timely documentation using our Online Medical Record

Communicate effectively verbally and in writing, and apply general, evidence-based principles to specific conditions
Required Qualifications:
Education
Master's degree or higher in Social Work, Clinical Mental Health Counseling, Licensed Professional Counselor, or Marriage and Family Therapy from an accredited University/College
License
Current or pending certification as either: CSW, MFT, ACMHC, LCSW, LMFT, CMHC, LPC, LPCP, LMHT
Experience
2+ years' experience within social services 

2+ years' experience providing customer service
Preferred Qualifications:
2+ years' experience with substance abuse

CANS certified or willing to become CANS certified 
29,250.00 - 45,330.00 /year
Mental Health / Behavioral Counselor
What is this?