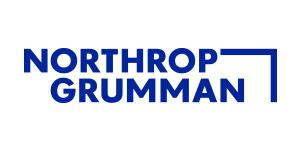 Northrop Grumman (DoD SkillBridge) - Information Systems Project Manager at Northrop Grumman Corporation
Palmdale, CA
Job Description
Information Technology
As one of the largest global security companies in the world, Northrop Grumman is proud to help our nation's military personnel make the transition to civilian careers. Approximately 1/4th of Northrop Grumman's 90,000 employees self-identify as veterans, and more than 1,600 are reservists.
The Northrop Grumman Military Internship Program (NG-MIP) is an approved SkillBridge Program under Dept. of Defense Instruction 1322.29 .The NG-MIP program is an opportunity for transitioning service members to gain valuable civilian work experience through an individual internship during their last 6 months of service, for up to 180 days. The Northrop Grumman Military internship Program is open to all ranks and experience levels. SkillBridge participants are not eligible for compensation from Northrop Grumman, as they continue to receive military compensation and benefits as active-duty service members.
Northrop Grumman Corporation (NGC) has developed the Northrop Grumman – Military Internship Program (DoD SKillbridge) utilizing the DoDI guidance for Skillbridge. During this program the service member will be on-site at his or her host company performing an individual internship in an entry to mid-level career type role. The service member will be on the job training supporting a work schedule equivalent to 40hrs per week. Outlined below are the Goals, Objectives, and Outcomes for the program.

Goals – Provide transitioning service members fellowship-style job skills training during the last portion(s) of their military commitment. This program is specifically designed to offer internships that result in the potential to transition to a full-time opportunity as the conclusion of the training. Interns will serve as a pipeline for high-speed, motivated military candidates into NGC.
Objectives - Service Members who complete the Intern program will be highly-trained, capable, future employees that align to the specific needs of the organization and are prepared to meet the NG mission "Defining Possible" on Day 1. This program provides a comprehensive internship experience including professional development, networking with leadership, and training specifically focused on NG leadership principles, company history, customer/stakeholder engagement, product and service overview, and core job responsibilities.
Outcome – Offer transitioning service member a rewarding opportunity to join the Northrop Grumman team.
DoD SkillBridge Eligibility:
• Has served at least 180 days on active duty
• Is within 12 months of separation or retirement
• Will receive an honorable discharge
• Has taken any service TAPS/TGPS
• Has attended or participated in an ethics brief within the last 12 months
• Received Unit Commander (first O-4/Field Grade commander in chain of command) written authorization and approval to participate in DoD SkillBridge Program prior to start of internship.
Job Description:
Climb to new heights on your journey when you start Defining Possible with Northrop Grumman. Enjoy a purposeful career in aeronautics that is crucial to the way we connect and protect our world across land, sea, and air. Bring your experience and take advantage of this opportunity to discover how you can start to push past possible and achieve your goals today. Enjoy a diverse, collaborative environment with professionals across the nation ready to help launch your career.
Northrop Grumman Enterprise Services has an opening for an Information Systems Project Manager to join our team of qualified, diverse individuals; this position will be located in Palmdale, CA. Roles and responsibilities will include:
• Lead and direct one or more project teams engaged in the design, implementation, and modification of IT projects that span across functional organizations.
• Prepare project execution plan and identify appropriate technical and business resources needed for the team.
• Ensure projects are completed on schedule, within budget, and meet technical requirements of the assignment.
• Keep current on advances in the field of IT.
• Provide technical and analytical guidance to project team.