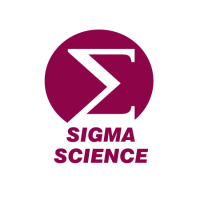 Nuclear Surety Engineer (21-001) at Sigma Science, Inc.
Roy, UT 84067
WHO WE ARE:
Sigma Science is a New Mexico-based, 8(a) certified small business that provides comprehensive engineering and technology services to federal and commercial clients.  Since 1996, we have delivered technical expertise and innovative solutions to our customers' most complex problems.  We specialize in nuclear surety & safety, information technology & cybersecurity, mission assurance, nuclear security & non-proliferation, and environmental management.  We believe that our PEOPLE are the key to our success and we invite you to join our dynamic team!
WHERE YOU WILL WORK:
The Nuclear Surety Engineer will provide nuclear surety support to a design team in Hill AFB, Utah.
WHAT YOU WILL DO:
Support the design teams to create a design compliant with Air Force Instruction (AFI) 91-103, Air Force Nuclear Safety Design Certification Program; Air Force Manual (AFMAN) 91-118, Safety Design and Evaluation Criteria for Nuclear Weapon Systems; and AFMAN 91-119, Safety Design and Evaluation Criteria for Nuclear Weapon Systems Software.
Prepare Nuclear Surety Evaluations/Nuclear Safety Analysis Reports of structures, systems, or components including any software items.
Evaluate physical security for compliance with Department of Defense (DoD) Manual S-5210.41, Nuclear Weapon Security Manual: The DoD Nuclear Weapon Security Program.  Perform mitigation analysis against the Nuclear Security Threat Capabilities Assessment (NSTCA) threats.
Work with subcontractors to ensure their designs and artifacts are compliant with AFMAN 91-118/119 and that the artifacts support generations of the NSAR.
Develop Failure Mode and Effects Analysis (FMEAs), Fault Trees, Bent Pin Analyses to support the NSAR/NSE creation.
Modify/revise the CAMEO Systems Modeler-No Magic nuclear surety stereotypes and profiles to set up the digital engineering environment to enable models-based system engineering analysis and automation of NSAR/TNSA generation.
Support Nuclear Certification Manager (NCM)/Design Manager (DM) review of documents/data being released to the government to ensure nuclear surety requirements are incorporated.
Populate profiles/stereotypes with required information or pointers to data locations within the digital environment.
WHAT YOU NEED (Minimum Requirements):
Bachelor's degree in a S.T.E.M. (Science, Technology, Engineering or Mathematics) discipline
Minimum ten (10) years of nuclear surety experience.
Experience evaluating design against identified design requirements
Experience developing Nuclear Safety Analysis Reports (NSARs) and Documented Safety Analysis (DSA), and/or Hazard Analysis Reports (HARs)
Experience performing failure modes and affects analysis (FMEA) analysis, Bent Pin analysis, Signal Path analysis, Fault Tree analysis or other analytical evaluation methods.
Experience with Compatibility Certification as defined in Certification Requirement Plans
Experience with Software Safety analysis for use in nuclear operations
Experience performing procedural analysis for Technical Safety Requirement (TSR)/ Weapon System Safety Rules (WSSR) compliance
Experience mapping TSRs/WSSR to NSARs
Security Clearance:
Must have an active Secret clearance and maintain it for the life of the contract.
Top Secret or Q is desirable, as well as SAP and/or SCI.
Notes to Applicants:
All services shall be performed by U.S. citizens.
Ability to pass criminal background check and pre-employment drug screening.
EEO/AAP Statement:
Sigma Science is an equal opportunity/equal access/affirmative action employer that strives to develop and maintain a diverse workforce. Whatever your intersection of identities, you are welcome at Sigma Science. We are committed to inclusivity and promoting an equitable environment that values and respects the uniqueness of all members of our organization.