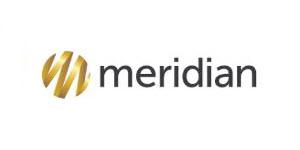 Nurse Clinical Care Coordinator - McHenry/Lake at Meridian
Chicago, IL
Overview
Who we are:
Meridian, a WellCare Company, is part of a national network of passionate leaders, achievers, and innovators dedicated to making a difference in the lives of our members, our providers and in the healthcare industry.
We provide government-based health plans (Medicare, Medicaid, and the Health Insurance Marketplace) in Michigan, Illinois, Indiana, and Ohio.  As a part of the WellCare Family of companies, we deliver healthcare excellence to millions of members nationwide.
Our associates work hard, play hard, and give back. Meridian associates enjoy an exceptional experience and culture including special events, company sports teams, potlucks, Bagel Fridays, and volunteer opportunities.
A Day in the Life of a Nurse Clinical Care Coordinator:
This position oversees the care for high risk populations and provides clinical support to a team of care coordinators to ensure assessment of members clinical and psychosocial status, interdisciplinary team approach, education of members in the area of self- management is achieved.  
Responsibilities
Ensures that required assessments  are performed within the required timeframe
Reviews assessment and clinical (lab values, radiology test results, medication adherence, disease progression, and appropriate provider/social support access) to validate member strat level
Understands Predictive Modeling and ensure members are appropriately managed according to their risk
Assists team member in preparing for ICT and team meetings
Leads and participate in ICT meetings
Assists with problem and goal identification
Reviews and approve member care plans
Engages in direct contact with members referred by care coordinators for clinical issues and or medication reconciliation
Facilitates transition of care process for members transitioning from one setting to another by collaborating with both the primary care coordinator, care coordination nurse and external discharge planner
Ensures HEDIS is addressed with all members and providers for members assigned to team
Discusses challenging/complex cases with Medical Director assigned to team. Provides recommendations to care coordinators regarding behavioral health, nutrition, compliance, and pharmacy. Educate and provide next steps to care coordinators on disease process and progression, medications associated with disease diagnoses and desired outcomes
Identifies cases that require team case conferences with the nurse reviewer, behavioral health, nutrition, pharmacy appropriate managers, and plan physician to develop a care plan that will be entered into MCS
Provides for ongoing clinical training and education of all staff based on needs assessments done with each staff member to determine areas where more training is required. Coordinate such training with the Care Coordination Clinical Trainer and Manager
Works in collaboration with Manager, Operational Lead, and Trainer to develop job aides for the care coordination staff
Acts as a liaison with other MHP departments in relation to care coordination issues
Consistently demonstrates compliance with HIPPA regulations, professional conduct, and ethical practice
Participates in QIA activities and adheres to all regulatory guidelines and standards
Assists with special projects or departmental process improvement efforts, as needed
Takes supervisor calls and escalate when appropriate
Performs other duties as assigned
Qualifications
What you can bring to Meridian:
Current license (without restriction) to practice as a Registered Nurse in the designated State is required
A minimum of 1 year case management/disease management experience.
A minimum of 18 months direct patient care in an acute care setting, critical care experience preferred
Knowledge of managed care
Knowledge of case management processes including tools and techniques for identification, stratification and management of high-risk members.
Must possess working knowledge of MDCH regulations
Knowledge of 5 Star ratings
What Meridian can offer you:
Our healthcare benefits include a variety of plans that are effective on the first day of employment for our new full-time team members.
Opportunity to work with the industry's leading technologies and participate in unique projects, demonstrations, conferences, and exclusive learning opportunities.
Meridian offers 401k matching that is above the national average.
Full-time Meridian employees are eligible for tuition reimbursement towards Bachelor's or Master's degrees.
Meridian was named Detroit's #1 Fastest Growing Company by Crain's Magazine, so it is a great time to get involved with Meridian. 
Equal Opportunity Employer
#MSTR