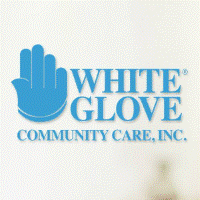 Nurse Evaluator Case Manager at White Glove
Hudson, NY 12534
Nurse Evaluator Care Management Position
Grow your career with us!
White Glove Placement Inc. has an opportunity of a lifetime! Nurse Evaluator Care Management position in New York State! If you're looking for a great Full time RN position close to your home, we'd love to hear from you!
Details for Nurse Evaluator Care Management Position:
Nurse will work in the community conducting the CANS-NY Assessments for families who have children with behavioral health/psychiatric issues or developmental disabilities. Qualified candidates need to be eager to work with the IDD population and be enthusiastic and driven to give these kids a life with the greatest potential possible, given their life's situation. The assessments will be the basis for a family-driven Plan of Care development to support the family's access to Home and Community Based Services. Nurses will develop an initial Plan of Care and then do quarterly reassessments to redetermine whether the Plan of Care is being executed properly and whether any changes are required.
Nurses will do 2 Assessments per Day, 3 hours per assessment, and will be reimbursed for 2 hours of travel time.
Experience Required for the Nurse Evaluator Care Management Position:
Home care experience / RN experience in a psychiatric / behavioral health / pediatrics / foster
care settings / group homes / etc.
Must be eligible to work in the US, and RN NY license required
NEW BENEFITS for Nurse Evaluator Care Management Position:
Amazing hourly pay
Direct deposit
Daily / Weekly payroll
Free health and dental insurance
Benefits Debit card
Extra cash bonus for referring your Nurse friends
Tickets at work
Nurse Evaluator Care Management Position are available in all 5 boroughs, Suffolk County, and in some Upstate Counties.
Apply for this Nurse Evaluator Care Management Position today, and one of our great recruiters will guide you through our smooth application process.