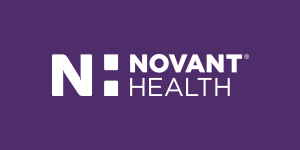 Nurse Midwife in Huntersville, North Carolina | Careers at Harbor Pointe OBGYN at Novant Health
Huntersville, NC
Overview
Novant Health is seeking a Certified Nurse Midwife who embraces caring for women, values continuous improvement and innovation, thrives in a team-based environment, and is eager to be part of our extraordinary care team! Come join a remarkable team where quality care meets quality service, in every dimension, every time.
#JoinTeamAubergine #NovantHealth
Let Novant Health be the destination for your professional growth.
Qualifications
Education: BSN from accredited nursing program required. Master's Degree required.
Experience: Minimum of two years as an RN in Women's Svs required. Minimum of one year as a CNM preferred.
Licensure/Certification/Registration: Current RN and Certified Nurse Midwife Licensure required.
Additional Skills Required: Ability to successfully complete generic and department-specific skills validation and competency testing. Ability to work with management team and physicians; demonstrated customer service skills, interpersonal skills and communication skills
Responsibilities
It is the responsibility of every Novant Health team member to deliver the most remarkable patient experience in every dimension, every time.
Our team members are part of an environment that fosters team work, team member engagement and community involvement.
The successful team member has a commitment to leveraging diversity and inclusion in support of quality care.
All Novant Health team members are responsible for fostering a safe patient environment driven by the principles of "First Do No Harm".