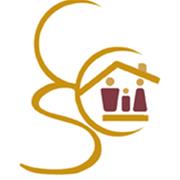 Nurse - New Graduates! at Commonwealth Clinical Services
Boston, MA 02108
COMMONWEALTH CLINICAL SERVICES INC.

We consider our work as nurses to be an honor, and we strive for continuous improvement in order to provide excellence in all that we do.  If this sounds like you, come join our agency as we change lives one patient at a time.
---
Commonwealth Clinical Services Inc. is a  FIVE STAR HOME CARE ORGANIZATION looking to hire part-time and full-time dedicated RN's and LPN's for Blocked Private Duty Nursing.
We are a family run home health care agency seeking nurses for patients across the North Shore and Boston areas. (Woburn, Newton, Somerville, Lowell, Revere, Dorchester, Roxbury, Lawrence, Malden, Revere, Danvers, Beverly, East Boston, Boston, Winthrop, Everett, Lexington, Billerica, Chelmsford, Boston, and many more surrounding areas,).  
At Commonwealth Clinical Services, Inc. we believe in family – our staff and patients are an extension of our family.  Our nurses find their roles fulfilling, educational and a true fit for their commitment to providing excellent patient care.  This is a unique opportunity to be challenged as a nurse and develop professionally. We are flexible with our nursing shifts and can offer anywhere from 4 to 12 hours at one patients house. We provide excellent clinical care and 24/7 nursing clinical support.   


Job Duties
·        Communicate with patients and doctors to determine patient needs
·        Establish rapport with patients to foster better communication
·        Perform medical support duties as assigned by doctors
·        Maintain a positive, compassionate bedside manner for patients, friends and family
·        Adhere to medical standards and requirements according to state requirements 
·        Monitor patient progress, adjusting therapy or consulting with doctors before altering care
·        Complete all necessary paperwork and reports, filing and organizing reports accurately
·        Educate patients and family members about medical condition and required therapy
·        Maintain safe, sterile workplace while monitoring medical inventory and equipment
Qualifications
Must possess a state-sanctioned nursing license

 

CPR

Vent, G-Tube, J-Tube, or Trach Experience

Honesty and Integrity

Reliability and Commitment

New Graduates Welcome 

(we provide onsite training)
Benefits


·       Flexible schedules
·       Sick pay
·       Competitive Pay with Direct Deposit
·       Health Insurance
·       Clinical Support 24/7
·       Professional Clinical Training
·       Work and Life Balance


If this describes you, we would love to speak to you about a nursing position.  If chosen, we will provide training, then you will have a meet and greet with the family and patient; provide the hands on training that you need to quickly get up and running with our patients.  We have day, evening and night shifts, complex cases, and the best clients.  We would love for you to join the Commonwealth Clinical Services Inc. team!

---

PLEASE FAX OR EMAIL RESUME
Applications are now being accepted on our web site at www.ccscare.com
Contact: Andrea: Human Resources Department
Commonwealth Clinical Services Inc.
217 Lincoln Street
Winthrop Ma, 02152
P (617) 846-7676  Fax (617) 539-1575
ahurley@ccscare.com or jeanne@ccscare.com