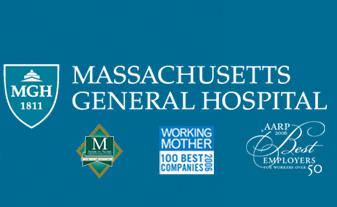 NURSE PRACTITIONER, BIGELOW 9 RACU at Massachusetts General Hospital
Boston, MA
Job Description
NURSE PRACTITIONER, BIGELOW 9 RACU
Nurse Practitioner opportunityon the Bigelow Respiratory Acute Care Unit (RACU). The unit is comprised of 12 beds dedicated for the care of acutely ill pulmonary patients. Patients are admitted to the RACU mainly from the various ICU's and the Emergency Department at MGH. The RACU patient population is diverse and includes medical, surgical, trauma, vascular, thoracic and burn patients receiving mechanical ventilation in the improving stage of their acute illness. The NP assumes responsibility and accountability for the management of patients along their continuum of care, in collaboration with the health care team. The scope of practice includes, but is not limited to, direct and indirect patient care, consultation with nurses and other health practitioners, education of patients, families and colleagues, and administrative functions
Master's degree in Nursing and certification as Acute Care Nurse Practitioner or Adult Nurse Practitioner required. Massachusetts nursing license required.
The ideal candidate would have 3-5 years experience in the Advanced Practice role. Critical care experience and/or greater than 5 years clinical nursing experience, specifically with acutely ill medical and/or surgical patients is required. 12 Hour day shifts and one weekend per month required.
Job
Massachusetts General Hospital is an Equal Opportunity Employer.By embracing diverse skills, perspectives and ideas, we choose to lead. Applications fromprotected veterans and individuals with disabilities are strongly encouraged.
Primary Location
MA-Boston-MGH Main Campus
Organization
MGH Main Campus (MGHMAIN)
55 Fruit Street
Boston, 02114