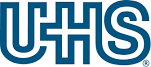 NURSE PRACTITIONER - Child/Adolescent - (97142) at Universal Health Services
COLORADO SPRINGS, CO
Location
COLORADO SPRINGS, CO 80906 US (Primary)

Category
Nurse Practitioner
Job Description
::
UHS is one of the nation's largest and most respected hospital companies, Universal Health Services, Inc. (UHS) has built an impressive record of achievement and performance. Steadily growing from a startup to an esteemed Fortune 500 corporation, UHS today has annual revenue nearing $10 billion. In 2017, UHS was recognized as one of the World's Most Admired Companies by Fortune; ranked #276 on the Fortune 500, and listed #275 in Forbes inaugural ranking of America's Top 500 Public Companies.
Our operating philosophy is as effective today as it was 40 years ago: Build or acquire high quality hospitals in rapidly growing markets, invest in the people and equipment needed to allow each facility to thrive, and become the leading healthcare provider in each community we serve.
Headquartered in King of Prussia, PA, UHS has more than 81,000 employees and through its subsidiaries operates more than 320 acute care hospitals, behavioral health facilities and ambulatory centers in the United States, Puerto Rico, the U.S. Virgin Islands and the United Kingdom.
Cedar Springs Hospital
At Cedar Springs Hospital, our mission is to deliver the highest quality services to individuals and their families who are dealing with the ramifications of mental illness or substance abuse. Our formula for successful treatment includes innovative services using a level of care that is appropriate to each illness, individually tailored programs and highly qualified mental health professionals. Cedar Springs is dedicated to providing quality, multidisciplinary behavioral health care services to children, adolescents, adults and their families.
Job Description
The Nurse Practitioner provides direct client care, including assessing, diagnosing, planning, and prescribing pharmacologic and non-pharmacologic treatment of health problems, health promotion and preventive care within this specialized area of practice. In addition to direct practice, the sub-roles of the Nurse Practitioner role include education, research, and consultation. The Nurse Practitioner is involved in practice activities with the goal of improving the quality of care in both the outpatient and inpatient setting.  This position will focus on the child/adolescent population. We are paying a $5000 Sign On Bonus for this position.
Job Requirements
::
Requirements
Must be able to lift and carry up to 50 pounds. * Frequently stands, walks, kneels, reaches while working with patients. *Requires full range of body motion including handling and physical restraint of patients. * Ability to perform CPR and first aid. Ability to drive a vehicle if necessary. * Ability to work rotating shifts, and be flexible in own hours. * Must be able to speak, read and write clearly, and organize multiple tasks at one time. * Ability to visually supervise patients/residents & hear requests for assistance from patients/residents and staff. Able to problem solve situations under stressful situations. * Emotional stability necessary to perform the essential functions of the job. * Vision and hearing sufficient to perform the essential functions of the job. MUST HAVE PSYCH CREDENTIAL and MUST HAVE COLORADO NP LICENSE BY DATE OF HIRE.
Would prefer: Knowledge and experience of nursing care and interventions with psychiatric patients. Knowledgeable of the psychotropic medications, potential side effects, and psychiatric diagnoses. Ability to direct others in the delivery of services, organize multiple tasks at one time, and problem solve situations under a fast paced environment. Ability to safely implement special treatment procedures. Ability to delegate responsibility to others and assure completion of shift duties. Skill in developing therapeutic relationships with clients of all ages, and work as a member of a treatment team.