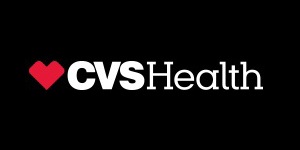 Nurse Practitioner - Decatur, GA at CVS Health
Decatur, GA 30033
Job Description
As a Nurse Practitioner with Minute Clinic you will deliver direct patient care services in a retail clinic environment. You will be working in collaboration with a dedicated team of professionals as you independently provide holistic, evidenced-based care inclusive of accurate assessment, diagnosis, treatment, management of health problems, health counseling, and disposition planning for our patients, who are age 18 months and above.
In the Nurse Practitioner role, you will be part of a team that is reinventing health care through innovation, collaboration, caring, integrity, and accountability. Our purpose is "helping people on their path to better health" through provision of high quality, accessible and affordable healthcare solutions for our patients.
WHY CHOSE YOUR CAREER WITH MINUTE CLINIC?
-Patient-Centered Quality and Safety- Evaluation of primary care, acute, chronically ill, and transitional care patients, in addition to providing healthcare education and counseling, and disposition planning for our patients ranging in age 18 months and above. Provide patient counseling; inclusive of pregnancy prevention, STI Prevention/safer sex practices, contraceptive care counseling and medication management.
-Customer Service Excellence - Seeking to increase patient engagement and satisfaction through integration of feedback from patients, management, and professional colleagues.
-Healthcare Environment Management - Supporting the overall patient experience, by effectively managing clinical and non-clinical duties as well as patient expectations.
-Business Acumen – Accountable for budget, payroll, inventory, billing insurance, and payment collection. Effective verbal, written, and electronic communication skills
-Autonomy – Providing Patient care independently while effectively working within a patient care team, including fellow Providers, Collaborative Physicians, paraprofessionals, Pharmacists and other members of the health care team
WORKING ENVIRONMENT:
- Nurse Practitioners will be assigned a primary clinic, however, are expected to travel to and staff other clinics within a manager-defined area as needed by the business
-While performing the duties of the job, the Nurse Practitioner is regularly required to move about and interact with customers, sit, write, operate the computer and phone, speak intelligibly, and hear patient responses -
May include Telehealth work - Would require communicating with patients effectively over an audio and/or video connection.
-The Nurse Practitioner must also possess the ability to perform overhead reach, bending / squatting to access supplies, balance and safely use a step stool, lift at least 20 lbs., and move about the surrounding location
Required Qualifications
-Minimum of two years of medically relevant experience or equivalent combination of experience and/or education.
-Completed accredited DOT certificate training program prior to start date and completion of the DOT certification exam within 30 days of employment
-Active DEA license and other state specific licenses may be required prior to start date.
-Demonstrated effective verbal, written, and electronic communication skills, outstanding organizational skills and ability to multi-task
-Proven ability to initiative, problem solving ability, adaptability, flexibility and track record of working without direct supervision and practicing autonomously.
-Prior experience with information management, technology and the proven capacity to collaborate with professional colleagues as necessary to provide quality care
-Verifiable Basic Life Support (BLS) certification
Preferred Qualifications
-Previous experience through Minute Clinic student rotation and preceptor supervised programs.
-Previous experience as a Registered Nurse, Nurse Practitioner or Physician Assistant
-Previous Experience with a focus in a Primary Care, Urgent Care Clinic or Emergency Medicine
Education
-Completion of a master's degree level Family Nurse Practitioner program with an active National Board Certification is required and must be verifiable prior to designated start date.
-Active in good standing State Advanced Practice Nurse License required and verifiable prior to designated start date.
Business OverviewIt's a new day in health care.
Combining CVS Health and Aetna was a transformative moment for our company and our industry, establishing CVS Health as the nation's premier health innovation company. Through our health services, insurance plans and community pharmacists, we're pioneering a bold new approach to total health. As a CVS Health MinuteClinic practitioner, you have the unique opportunity to manage your clinic and treat your own patients, in an autonomous environment, always knowing you have the support of your colleagues, managers and collaborating physicians, behind you.
At CVS Health, we work every day to help people on their path to better health. Never has it been more important for us to deliver on our purpose to our valued customers, patients, members, and employees. With a presence in communities across the country, CVS Health colleagues are and will continue to be a critical piece of the country's health care solution. The health and safety of our employees, patients, customers, and members is our top priority as we face the impact of COVID-19 together. If you would like to learn about the actions we are taking as a company as we learn more about COVID-19 and its spread, we encourage you to visit our COVID-19 resource center at
https://cvshealth.com/covid-19
We offer a diverse work experience that empowers colleagues for career success. In addition to skill and experience, we also seek to attract and retain colleagues whose beliefs and behaviors are in alignment with our core values of collaboration, innovation, caring, integrity and accountability.
CVS Health is an equal opportunity/affirmative action employer. Gender/Ethnicity/Disability/Protected Veteran – we highly value and are committed to all forms of diversity in the workplace. We proudly support and encourage people with military experience (active, veterans, reservists and National Guard) as well as military spouses to apply for CVS Health job opportunities. We comply with the laws and regulations set forth in the following EEO is the Law Poster:
EEO IS THE LAW
and
EEO IS THE LAW SUPPLEMENT
. Please note that we only accept applications for employment via this site.
We provide reasonable accommodations to qualified individuals with disabilities. If you need to request an accommodation, a qualified interpreter, written information in other formats, translation or other services, please contact our
Advice and Counsel Reasonable Accommodations team
by emailing
Advice and Counsel Reasonable Accommodations team
or calling 877-805-9511.
If technical issues are preventing you from applying to a position, contact Kenexa Helpdesk at 1-855-338-5609 or
cvshealthsupport@us.ibm.com
. For technical issues with the Virtual Job Tryout, contact the Modern Hire Help Desk at 1-877-451-1695 or
cvs_support@modernhire.com
.