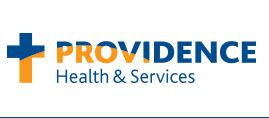 Nurse Practitioner Family Medicine at Providence Health & Services
Marysville, WA
Nurse Practitioner Family Medicine
Job Number: 209467
Schedule: Full-time
Shift: Day
Job Category: Advance Practice Nursing/Clinical Nurse Specialist
Location: Washington-Marysville
Snohomish, Washington -- Seeking an excellent Family Medicine nurse practitioner. Full-time position. Outpatient care only. Competitive compensation and comprehensive benefits. At least one year of experience is preferred. Join a well-established and supportive team at Providence Medical Group's Clearview Clinic, a busy clinic that houses on-site laboratory and behavioral health services. Make a difference in the community and enjoy outstanding quality of life in Northwest Washington.
Providence Medical Group – Northwest Washington is our physician-led network of more than 30 primary and specialty care clinics in diverse locations in the greater Everett area. PMG providers offer superior, coordinated patient care thanks to a shared EMR system and other state-of-the-art technology. PMG partners with one of the region's most advanced full-spectrum hospitals: Providence Regional Medical Center Everett.
Snohomish is about 30 miles northeast of Seattle and 10 miles southeast of Everett. Known as the "Antique Capital of the Northwest," Snohomish prides itself on its historic downtown and its many antique shops. With approximately 9,000 residents, Snohomish offers small town comfort within easy driving distance of Seattle's urban amenities.
Providence Health & Services (PH&S) is a not-for-profit system of 34 hospitals, more than 600 clinics and hundreds of locally driven programs across five western states: Alaska, California, Montana, Oregon and Washington. Providence is committed to improving the health of the communities it serves, with a special emphasis on its mission to serve the poor and vulnerable. PH&S is a partner organization of the Providence St. Joseph Health family and is proud to be an Equal Employment Opportunity organization.
Our Mission As expressions of God's healing love, witnessed through the ministry of Jesus, we are steadfast in serving all, especially those who are poor and vulnerable.
About Us Providence Health & Services is a not-for-profit Catholic network of hospitals, care centers, health plans, physicians, clinics, home health care and services guided by a Mission of caring the Sisters of Providence began over 160 years ago.Providence is proud to be an Equal Opportunity Employer. Providence does not discriminate on the basis of race, color, gender, disability, veteran, military status, religion, age, creed, national origin, sexual identity or expression,sexual orientation, marital status, genetic information, or any other basis prohibited by local, state, or federal law.